Help slow the spread and show your fandom with NBA face coverings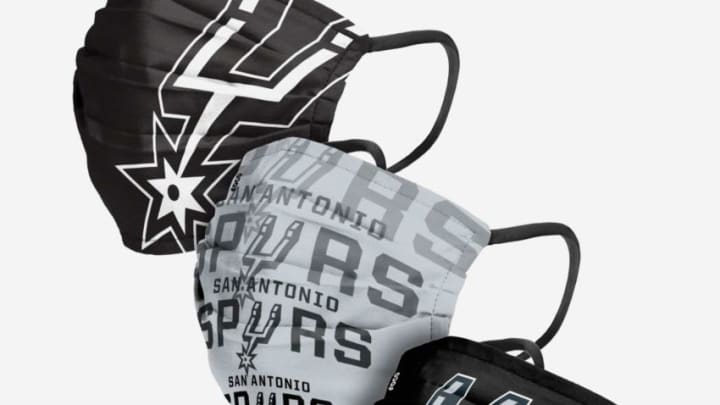 FOCO /
Help slow the spread while telling the entire world who your favorite NBA team is with these licensed cloth face coverings.
While we're all chomping at the bit the get our lives back, it's still important that we try to be as safe as possible. The CDC recommends that we wear face coverings while out in public, but who says that face coverings have to be boring?
Don't be shy. Tell the entire world who your NBA team is with licensed cloth face coverings.
The best part? You've got options.
Please note the following are not pieces of medical equipment and should not be used as a replacement for medical equipment.
FOCO /
FOCO has face covering 3-packs available for just $25. FOCO and the NBA will donate NBA proceeds to Feeding America and Second Harvest.
The coverings are made with a polyester/elastane outer lining and a cotton inner lining. They feature ear loops for a secure fit and are available for nearly every NBA team.
FOCO /
If you don't like the feel of ear loops, or don't want to shave your beard, or just find masks to be not-quite-your-style, then maybe a gaiter scarf is for you.
FOCO is selling individual logo scarves for $13 with multiple styles available.
Made from polyester, this thin scarf will cover your nose, mouth and neck. Machine washable.
Fanatics /
Fanatics has a plethora of options for NBA fans. They have multiple styles including blackout, camo and team logo and multiple options including single covers, two, three and four packs. (A variety four-pack is pictured above).
Every NBA team is available and prices range from $14 for a single to $29.99 for a four pack. They also come in different materials. For example, their blackout and camo face coverings are 100% polyester. But their team logo coverings are 100% cotton.
So you can shop around to find the perfect mask for you and everyone in your family.
Like with FOCO, there is a charitable element to these face coverings. Depending on the item purchased, Fanatics and the NBA will donate NBA proceeds to the All In Challenge Foundation, Feeding America and Second Harvest.
We independently choose products and services we actually love and think you will too. This post contains affiliate links, where we may receive a percentage of any sale made from the links on this page. Prices and availability accurate as of the the time of publication.