The 2014 NBA Draft is in the books and it seems like most teams were able to get players they wanted. There were a few surprises; some good (the NBA picking Isaiah Austin) and some bad (Toronto picking Bruno Caboclo at #20). As always, it was an enjoyable night for everyone involved.
Here is my take on what went down on Thursday night for each team:
Atlanta Hawks
Round 1 – Adreian Payne, #15
Round 2 – Walter Tavares, # 43; Lamar Patterson, #48
Thoughts: The Hawks love to get shooting from every position, and Payne will provide that for them at the 4. He is also very athletic for his size and is comfortable playing around the basket, giving them a versatile threat. Tavares has excellent size and length, but will need more time to develop overseas as a basketball player. Patterson is a solid pick in the middle of the 2nd round and will give the Hawks a versatile defender who can help them almost immediately.
Boston Celtics
Round 1 – Marcus Smart, #6; James Young, #17
Round 2 – None
Thoughts: Getting Smart at #6 was a tremendous boost for the Celtics, both in the near and long-term. He will be able to spell Rajon Rondo at the point guard position, and at times will be able to play next to him at the 2. I'd expect him to contribute immediately on both ends of the floor; Young, not so much. He brings great size to the 2, and has shown that he can knock down shots, though not consistently. He's a high-level athlete who should improve under coach Brad Stevens.
Brooklyn Nets
Round 1 – None
Round 2 – Markel Brown, # 44; Xavier Thames, #59; Cory Jefferson, #60
Thoughts: The Nets jumped in late on draft night and came away with three quality seniors, each who has a shot at being a contributor off the Nets' bench. Brown is an athletic shooting guard who can knock down shots and defend at a high-level. Thames was relied on to handle San Diego State's scoring load, but he is a decent point guard when given a chance to focus on it. Jefferson is another high-level athlete who runs the floor well and has become a versatile scorer within 15 feet. All three should be given a shot to stick around next year.
Charlotte Hornets
Round 1 – Noah Vonleh, #9; P.J. Hairston, #26
Round 2 – Dwight Powell, # 45; Semaj Christon, #55
Thoughts: The Hornets did a good job snapping up Vonleh when he fell to number 9. He has a lot of raw talent, but he needs to continue to work on his game to have an impact at the NBA level. Hairston has very good size and an NBA body at 2, and he can knock down long-range shots as well as anyone in this draft. While he was thrown off of North Carolina's team, he seemed to adjust well in his limited D-League time last year and no issues were reported. He could have an impact quickly for the Hornets. Powell seemingly disappointed during his college career, showing a lot of promise but never really standing out. Christon is a strong scorer at the point guard position, and if he puts some work in, he could be a solid backup.
Chicago Bulls
Round 1 – Doug McDermott, #11
Round 2 – Cameron Bairstow, # 49
Thoughts: Getting McDermott at 11 was big for the Bulls, who really need his ability to stretch the floor. He is much more than that though, and he will help the Bulls in a lot of different ways – from rebounding to passing to playing good team defense. Bairstow improved tremendously over the last year and he has the kind of energy at the 4 that the team may be able to use off the bench. I would not be surprised to see Bairstow make the team this year.
Cleveland Cavaliers
Round 1 – Andrew Wiggins, #1
Round 2 – Joe Harris, # 33
Thoughts: No bad-mouthing Cleveland this year. They made the perfect choice in Wiggins, who is skilled and athletic enough to make an immediate impact, but still has enough long-term potential to make him worthy of the top pick. Wiggins will help on both sides of the ball and can be spectacular in transition with Kyrie Irving. Harris was a very good selection at #33, giving the Cavaliers another strong perimeter shooter who makes smart plays and has improved a lot as a defender.
Dallas Mavericks
Round 1 – None
Round 2 – None
Thoughts: For a team looking to win now, giving up their two second round picks this year to the Knicks as part of a deal for Tyson Chandler probably won't hurt them much.
Denver Nuggets
Round 1 – Jusuf Nurkic, #16; Gary Harris, #19
Round 2 – Nikola Jokic, # 41
Thoughts: The Nuggets traded the #11 pick to the Bulls for #'s 16 and 19, and they ended up doing extremely well with their new picks. At 16, they took the Bosnian big man Nurkic, who at 6'11, 280 pounds, has NBA size and some very strong skills on the offensive end already. He will need to get into better shape for the NBA, as well as learn how to play defense, but he could be a nice addition 2 or 3 years down the road. Harris was an absolute steal at 19. He is a versatile offensive threat and a very good defender. Some may be concerned about his size, but it has never seemed to affect his game. Jokic is another International big man who could be a good player for the Nuggets a few years down the road, though there is a good chance he will be overmatched in the NBA.
Detroit Pistons
Round 1 – None
Round 2 – Spencer Dinwiddie, # 38
Thoughts: Getting Dinwiddie at 38 wasn't bad for the Pistons as they can oversee his rehabilitation after missing many months due to an ACL injury. He is at his best when looking to attack the basket and not many guards in the NCAA could draw fouls like he could. I don't see him playing point guard in the NBA, but he could be a solid shooting guard off the bench.
Golden State Warriors
Round 1 – None
Round 2 – None
Thoughts: The Warriors are another team looking to win now and not having a first-rounder saves cap space so they can make a run at impact free agents.
Houston Rockets
Round 1 – Clint Capela, #25
Round 2 – Nick Johnson, # 42
Thoughts: Some seem to be impressed with Capela, and he has shown a few flashes early in his career, but I'm doubtful he is ever makes an impact in the NBA. Still, the Rockets are another team trying to keep cap space free for a run at Lebron James or Carmelo Anthony this summer, and with Capela needing to stay overseas to develop, this pick works for them. Johnson was a good pick-up at #42 and will give the Rockets a versatile two-way guard off the bench, likely after some time with their D-League affiliate.
Indiana Pacers
Round 1 – None
Round 2 – None
Thoughts: With only the #57 pick heading into the night, trading that pick away wasn't going to help a team that is a title contender.
Los Angeles Clippers
Round 1 – CJ Wilcox, #28
Round 2 – None
Thoughts: Wilcox is a good perimeter shooting threat who would fit in well on the Clippers team, though he is very similar to last year's first-round pick Reggie Bullock. Still, I guess you can never have too much shooting on your bench, and hopefully Wilcox's presence forces Bullock to continue to improve.
Los Angeles Lakers
Round 1 – Julius Randle, #7
Round 2 – Jordan Clarkson, # 46
Thoughts: While one of the top 3 picks would have been ideal for the rebuilding Lakers, the addition of Randle will help them immediately and in years to come. He is a tremendous scorer around the basket and a terror on the offensive boards. Defensively, he has work to do to improve, but he has the body to compete with big NBA players. Clarkson is a versatile guard who should help the Lakers immediately at the 1 and the 2, and he thrives in the open floor. He just needs to become a more consistent perimeter shooter.
Memphis Grizzlies
Round 1 – Jordan Adams, #22
Round 2 – Jarnell Stokes, # 35
Thoughts: I think the Grizzlies did very well with their two picks, especially the Stokes selection. Adams gives them a strong mid-range scorer who should eventually be a decent three-point threat. He also has good defensive instincts, especially off the ball, and should work fell in Memphis' defensive scheme. Stokes is a big-bodied conventional power forward who is an efficient scorer around the basket and a tough rebounder on both ends of the floor. Both players could make a big impact a few years down the road.
Miami Heat
Round 1 – Shabazz Napier, #24
Round 2 – None
Thoughts: Moving up to grab Napier gives the Heat an almost instant upgrade over Norris Cole and Mario Chalmers at the point guard position. Of course, a lot of this is contingent on Lebron and company returning to the team; if they do, Napier will be a good addition on both ends of the floor, and the kind of point guard coaches and teammates have confidence in.
Milwaukee Bucks
Round 1 – Jabari Parker, #2
Round 2 – Damien Inglis, # 31; Johnny O'Bryant, #36
Thoughts: The Bucks not only got the scoring ability they needed in Parker, but they also have a franchise player to continue their rebuild around. He should become the focal point of the team's offense very quickly and any defensive liability he is can be helped by the growing stable of rim-protectors the Bucks have. Inglis and O'Bryant can be added to that list, though Inglis should continue to develop his game overseas. O'Bryant is a strong scorer around the basket, while still having some upside to develop on both ends of the floor. A very good draft for the Bucks.
Minnesota Timberwolves
Round 1 – Zach LaVine, #13
Round 2 – Glenn Robinson III, # 40; Alessandro Gentile, #53
Thoughts: I know there are people who love LaVine's athleticism, but I think many either don't realize, or choose to ignore, how far behind he is as a basketball player. Minnesota already took another version of that type of player last year in Shabazz Muhammad. I like the pick of Robinson at 40, and I think he has as much long-term potential as many first-round picks. Gentile has shown to be a good scorer at the International level and would probably bring more to the team than LaVine long term.
New Orleans Pelicans
Round 1 – None
Round 2 – Russ Smith, # 47
Thoughts: I like Smith a lot, but he isn't much different than last year's second-round pick Pierre Jackson, who they traded to get Smith. I do think Smith brings a different energy and could flourish as a backup in the NBA.
New York Knicks
Round 1 – None
Round 2 – Cleanthony Early, # 34; Thanasis Antetokounmpo, #51; Louis Labyrie, #357
Thoughts: The Knicks added some second-round picks right before the draft, and they came away with a good player in Early. He can score inside and out, and he will play hard-nosed defense at multiple positions. Antetokounmpo was just an average D-League player last year, and while people may want hope for flashes of his brother, they probably aren't coming. He will help the new Westchester Knicks team though.
Oklahoma City Thunder
Round 1 – Mitch McGary, #21; Josh Heustis, #29
Round 2 – None
Thoughts: I do like that Sam Presti has his targets and is willing to take them at any point in the draft. McGary may not have lasted before #29, so taking him at #21 isn't really a bad move. He is a high energy rebounder and defender who has a good feel for the game. The back is a concern, but he can be a solid role player in a few years. Heustis is a really good defender, but like Andre Roberson, there was no need to take him in the first round, and they likely could have picked up more assets in a deal to move back, while still getting him.
Orlando Magic
Round 1 – Aaron Gordon, #4; Elfrid Payton, #10
Round 2 – Roy Devyn Marble, # 56
Thoughts: If you want an athletic, high-energy rebounder who can defend and score in transition, Gordon is your guy. He doesn't offer much in athletic skill, but he works hard, and if you are a team that likes to get out on the break, he could do well. Trading for Payton at 10 was a great choice, and he should solidify the point guard position long-term, especially if he can get some consistency in his shooting. I think Marble's value was a bit higher than the end of the draft, and while he may not make the team immediately, I can see him becoming a backcourt member in a few years.
Philadelphia 76ers
Round 1 – Joel Embiid, #3; Dario Saric, #12
Round 2 – KJ McDaniels, # 32; Jerami Grant, #39; Vasilije Micic, #52; Nemanja Dangubic, #54; Jordan McRae, #58
Thoughts: I though the Sixers taking Embiid was a very good risk, especially considering their experience with Nerlens Noel last year. Also, the return of Noel this year, allows the Sixers to take care of Embiid's health both short and long-term. If he is healthy and fills his potential, Embiid will be an important cornerstone for the Sixers going forward. The team will need wait at least two years for Saric, and though he is a skilled offensive player for his age, how long does a team wait for him at this point and how will he fit in a few years? I love the pick of McDaniels at #32 and other than Harris going to Denver, this could turn out to be the steal of the draft. He is ready to contribute on the defensive end and his offensive skill has been developing well. He will also contribute a lot in transition. Grant is similar, but less developed at this stage and should spend plenty of time in Delaware learning the game. Micic and Dangubic are borderline NBA players at this point and we may never see them here. McRae is another solid pick up at 58 and he can contribute scoring off the bench immediately.
Phoenix Suns
Round 1 – TJ Warren, #14; Tyler Ennis, #18; Bogdan Bogdanovic, #27
Round 2 – Alec Brown, # 50
Thoughts: Phoenix did a good job adding pieces that can help them immediately, especially Warren, who should thrive as a scorer in the holes created by Goran Dragic. Ennis is a solid back-up, and though not an athlete like many other Suns' guards, he will not make a whole lot of mistakes with the ball. Bogdanovic could be a future scorer in the Suns' backcourt, though he probably isn't quite ready for the NBA. I like the pick of Alec Brown at 50, and I think he would fit in well with the Suns as a 7-footer who can stretch the floor very well with his shooting and can block shots, though he needs to get stronger.
Portland Trail Blazers
Round 1 – None
Round 2 – None
Thoughts: With the strides the Trail Blazers made last year, they need some veteran presences to shore up the bench. It's tough not having a first-round pick, but it doesn't hurt them bad here.
Sacramento Kings
Round 1 – Nik Stauskas, #8
Round 2 – None
Thoughts: I don't mind the pick of Stauskas at #8, even having taken Ben McLemore last year. While they both play on the wing and can shoot, the rest of their skill-sets are different and could probably play together at times in a smaller line-up. Stauskas handles the ball well and can make some good reads in pick-and-roll situations, though he will need to adjust to the speed of the NBA game. He may not have been the ideal pick at #8, but he is a good one.
San Antonio Spurs
Round 1 – Kyle Anderson, #30
Round 2 – None
Thoughts: The Spurs win again, and all they had to do was sit and wait has other teams continued to pass on the unique talent of Anderson. He may not have been a fit for every team in the first round, he could have made many teams better, but the fit of Anderson and the Sours seems almost perfect. Anderson is a threat to create plays from anywhere on the floor, and with the spacing in the Spurs offense, he can rack up assists all night long. He'll also score and rebound, but defense will need to improve to get consistent minutes.
Toronto Raptors
Round 1 – Bruno Caboclo, #20
Round 2 – DeAndre Daniels, # 37
Thoughts: Masai Ujiri has made a lot of smart moves in his short general manager career, but he may have outsmarted himself on this one. You know teams were going to try and replicate what the Bucks found in Giannis Antetokounmpo, but Caboclo is just so far away from even having potential as an NBA player that it just seems like a wasted pick. It is almost certain his rookie deal will be done before he pays off in any kind of way. Daniels came on strong at the end of this past season for the NCAA champs, but he disappointed for most of his college career. He can shoot and his athletic ability, but he is very far behind in his basic understanding of the game. If he is going to contribute, he is going to need someone to continue the teaching he received from Kevin Ollie.
Utah Jazz
Round 1 – Dante Exum, #5; Rodney Hood, #23
Round 2 – None
Thoughts: It's easy to fall in love with the size and athletic ability of Exum, but this pick is all about potential, and as many have learned, it rarely comes to pass. I think the pairing of Trey Burke and Dante Exum could work well for Jazz, but nothing I have seen leads me to believe that Exum is a point guard now, or in the future. The addition of Hood at #23 was a steal, and he will give them good size on the win with the ability to knock down long-range shots. He should be able to contribute almost immediately for a Jazz team that needs some help.
Washington Wizards
Round 1 – None
Round 2 – None
Thoughts: Heading into this draft, no one was sure what the Wizards were really considering at #46, and it turns out there was no need to think about it much, as they traded the pick to the Lakers. With a core built around John Wall and Bradley Beal, it would have been tough to find real help with that pick.
That's a wrap on the 2014 season. Thanks to everyone who has been reading my work for the past few years. I hope to be back with you for the 2015 Draft and beyond. – Ed
NBA DRFAT BLOG NEEDS YOUR HELP TO CONTINUE. PLEASE CONSIDER DONATING TO KEEP THE SITE GOING.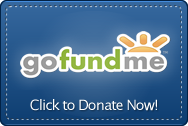 Follow me on Twitter – @NBADraftBlog
Send me your comments – [email protected]