Consistency is a trait often searched out by professional teams, and there weren't many players more consistent over the last four years than Delaware's Devon Saddler. Saddler was one of the nation's top scoring threats since his sophomore season, and while the points came easy, he also continued to develop his whole game.
This past season, one in which he helped lead Delaware to the NCAA Tournament, Saddler averaged just under 20 points per game, along with over 4 rebounds and close to 4 assists per game. He also shot a career-high 37% from three-point range and had a 1.7 to 1 assist-to-turnover ratio. Now as he transitions from college player to professional, Saddler had a chance to look back on his college career.
Saddler understands how important his time in college was for his game and how his game grew at Delaware. "The two biggest things I improved were probably my shooting ability and my leadership skills," said Saddler. "The coaching staff was great and taught me how developing as a player is a process." Now that it's over, I find myself missing it, missing my teammates who grew close with over four years."
Delaware's season ended with a trip to the NCAA Tournament, where they lost to Michigan State in the Round of 64, but Saddler made his last college impression a good one. He finished the game with 21 points on 7 of 15 shooting, including 4 of 5 from behind the arc, to go along with 4 assists and only 1 turnover.
After the season, Saddler was given the opportunity to play in the Portsmouth Invitational Tournament for the nation's top seniors, and he was grateful for the opportunity. "It was a great experience, getting a chance to play with some of the top players in the country," said Saddler. "I was able to build some long-term relationships with coaches and players."
As the NBA Draft approaches, Saddler knows what parts of his game will be appealing to the professional teams. "The main thing will be my scoring ability," explained Saddler. "I can score in a lot of different ways, plus I can get a lot of other people involved."
Saddler has already worked out for the Philadelphia 76ers and the Golden State Warriors, and the experience was eye-opening to him. "It was great, getting the chance to meet some great coaches and staff," said Saddler. "You sense a difference in the workouts right away. It's much more intense and there is no taking plays off."
Saddler continues to get ready for the next step in his career, and there is a major part of his game that he has been focusing on. "I've been really working hard on my point guard skills," said Saddler. "I was always a point guard until I got to college, and then I became more of a scorer. Now I'm trying to convert my game back."
He is counting on his experience at Delaware to help him to the next level, and being at a smaller school helped him develop his game. "Being at a smaller basketball school, it makes you work that much harder and always play the best you can," Saddler explained. "If you have an off-game at a smaller school, it can be a lost opportunity, while players at bigger schools will always have more opportunities to be noticed."
With his pro career on the horizon, Saddler knows how he can help a team immediately. "I think I can take a leadership role right away," said Saddler. "I can also bring energy on both sides of the ball."
Saddler is looking forward to his chance to show more of what he can do, and he hopes to send a message to all teams looking at him. "With me, you'll get a player who will come in and give 100 percent every day," Saddler said. "There's no taking plays off."
NBA DRAFT BLOG NEEDS YOUR HELP TO CONTINUE. CLICK BELOW TO DONATE.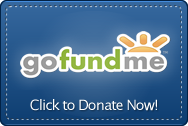 Follow me on Twitter – @NBADraftBlog