Name: K.J. McDaniels Age: 21 School: Clemson
Height: 6'6 Weight: 196 Projected Position: SF
2013-14 Stats:
17.1 ppg, 7.1 rpg, 1.6 apg, 1.6 spg, 2.8 bpg, 2.3 tpg (33.7 minutes per game)
45.9 FG%, 84.2 FT%, 30.4 3FG%, 56.3 TS%, 49.9 eFG%
29.1 USG%, 8.8 OREB%, 12.5 TRB%, 2.3 STL%, 8.9 BLK%
SKILLS & ATHLETIC BREAKDOWN
Offense
Perimeter Shooting
McDaniels has improved his perimeter shooting, but he still has some areas where he needs to improve. He has good form on his jumper, with good lift, follow-through, and range out to the college three-point line. However, McDaniels is release is a bit low and out in front of him, which often makes his long-range shots seem like line-drives. Also, because of the lower release point, he needs more space before he is clear of defenders to shoot. McDaniels does a good job getting square to the basket quickly off the catch, and his good first step helps him keep defenders off-balance. McDaniels doesn't move very well without the ball, often just looking to fill in empty spots on the floor, instead of working to get open. He needs to work on using screens and his dribble to create space to shoot. His shot selection was generally good, and he doesn't often force bad looks. He is a better mid-range shooter, where his low release doesn't affect the shot as much, and he is also capable of hitting his jumper out of low block post-ups.
Penetration
McDaniels can be very good when he looks to get to the basket, especially when he attacks to his right. He has a good first step, very good body control, and an ability to bounce quickly off the floor, to get by defenders and to the rim. He doesn't shy away from contact when he is in the lane, and he can finish through contact. McDaniels can be a creative finisher around the basket, and he uses his body control and quick leaping ability to clear himself of defenders and finish above the rim. He needs to do a better job keeping his head up and seeing the defense when he gets into the lane, though he will find open teammates on occasion when he is stopped by the defense. He has an improving mid-range jumper, though he needs to keep working on using his dribble well to create enough space. McDaniels has improve his ability to attack the basket more off of screens, coming off them low and tight, with good acceleration around the corner. McDaniels will also look to post-up smaller or equal size defenders, often facing up and driving by them or shooting the mid-range jumper. When he does this, he uses his body well to seal off defenders and he is strong enough to hold his position.
Ballhandling/Passing
McDaniels is a good ballhandler, able to use both hands well, as well as able to get to the basket with either hand. He has good control, tries to keep the ball low and close to his body, and makes strong moves to the basket, especially when going to his right. He has to watch a tendency to put his head down and not see the help defenders rotating over to him. McDaniels can make strong moves to his left, but he doesn't seem to get the same speed or bounce, and often ends up pulling up short instead of challenging defenders. He doesn't use many advanced dribbles, though he seems at times to just find ways of avoiding defenders who seem primed to stop him. McDaniels needs to work on using his dribble effectively to make space for his jumper, especially since his low release requires him to have more space to get clean looks. McDaniels sees the floor well, and he has shown that he can find open teammates at times off the dribble. He doesn't force his offense often and will often pass it up if he doesn't see an opening right away.
Free Throw Shooting
McDaniels has become a very good free throw shooter with a consistent routine, fluid shooting motion and good follow-through. The low release which plagues his jumper doesn't hurt him much with no defenders and only 15 feet to the rim. McDaniels does a good job getting to the free throw line consistently when he looks to attack the basket, but he has relied too much on shooting jumpers to get there as much as he could. This past season was his first as the focal point of the offense, so with some adjustment time, I expect him to know he should look to get to the basket more often.
Defense
Perimeter Defense (On/Off Ball)
McDaniels is a strong on-ball defender, who positions himself well between his man and the basket, and shows good lateral movement, even if he doesn't move laterally very quickly. He shows a good defensive stance, and he is constantly watching the floor to see what is happening. McDaniels anticipates and reacts well to his man's movements, and he does a good job using angles to cut off his man's path. He has the potential to guard multiple positions, and if needed, he has shown that he can be a physical defender or use his feet to contain faster players. McDaniels plays passing lanes well and he does a good job closing on shooters. He has to work on how he handles getting through screens, not relying on help or going under screens. Off the ball, McDaniels positions himself well, and he sees the floor very well. He is a very good help defender, and he does a tremendous job blocking shots from all angles in the lane. McDaniels has excellent timing on his block attempts and he is such a quick leaper that he even blocks shots when he is on his way down. He needs to work on navigating through screens off the ball, especially learning shortcuts and angles through the lane to stay with his man. His defensive awareness is very good, and he should be a strong NBA defender fairly quickly.
Rebounding
McDaniels is a good rebounder for his size, and his constant activity on the boards often leads to good things. McDaniels does a good job looking to box someone out when the shot goes up and anticipating where the miss is going to land. He goes strong after the ball when in his area and secures the rebound. McDaniels is very tough on the offensive glass, getting off the floor very quickly and keeping balls alive even if he can't get to them right away. Defenders need to find him once the shot goes up because he is a threat from anywhere if he sees a path to the ball. Once he gets the offensive rebound, he is very quick to get a good shot up, or often just throwing down a dunk off the miss.
Transition
McDaniels can be very good in transition, usually running one of the wings and taking the ball to the basket off the dribble, or he heading right for the basket for the catch and strong finish. He is also a very strong transition defender, getting back quickly and knowing how to cut off the ballhandler from his options, hoping the man will challenge him at the rim.
Intangibles/Summary
McDaniels has shown consistent improvement over the three years in his college career, emerging this year as one of the ACC's best players. Defense is always going to be his biggest strength, and he may be one of the best in the draft class. He is a good perimeter defender and capable of guarding multiple positions. What separates him from other wings is his tremendous ability to block shots at his size, to the points where opponents need to know where he is at all times. McDaniels rebounds very well on both ends of the floor, and he is capable of really being disruptive when he attacks the offensive glass. His offensive game continues to improve, and he has become a threat to score from the perimeter or off the dribble looking to get to the rim. He needs to work on his jumper, especially his release point, but he will continue to improve. He has high-level athletic ability and a good mind for the game. He doesn't make many bad decisions, and he could make some impact almost immediately for a team.
Draft Value: Mid-Late 1st – #15-22
I get the sense that no matter where McDaniels gets selected, I'll look back in a few years and not believe he didn't go higher. He would thrive in an up-tempo system, but I think he would adjust well to a more halfcourt based system. His defense is what will get him on the floor, and I think he will eventually be one of the better defenders in the NBA.
NBA DRAFT BLOG NEEDS YOUR HELP TO CONTINUE. PLEASE CLICK BELOW TO DONATE.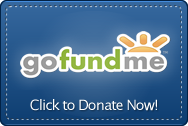 Leave your comments below, or email me – [email protected]
Follow me on Twitter – @NBADraftBlog