Players usually transfer schools because they are usually looking for a better fit or more playing time. It can be rare for a transfer to have a significant impact at both his former and new schools. The circumstances surrounding Michael Dixon, Jr.'s transfer from Missouri to Memphis may not have been ideal, but it didn't prevent him from persevering and making a big impact in his one season at his new school.
This past season, Dixon became the first player to ever win the Sixth Man of the Year Award in two major conferences (Big 12 – 2012, American Athletic, 2014.) He stepped onto a Memphis team which already had a talented backcourt and became the team's second leading scorer at just under 12 points per game, including almost 39% from three-point range. Dixon was a key factor in the Tigers' Round of 64 Tournament win against George Washington with 19 points in just 18 minutes.
With his college career behind him and his eyes on a professional career, Dixon was able to learn a lot over the years, including one key thing he still carries with him.
"The biggest thing I learned over my college career was consistency," said Dixon. "All of the great players were consistent and brought their best, night in and night out."
Between two schools, Dixon played for three different coaches in his college career, and he learned something from all of them. "With Coach (Mike) Anderson it was all about hard work," said Dixon. "We were running each and every day. He had us with the mentality of defense first."
After Anderson left for Arkansas, Frank Haith replaced him at Missouri for Dixon's junior season. "Coach Haith had us in a true system with established roles," Dixon explained. "We were a well-oiled machine, and were #2 in the country at one point." The Tigers were 30 and 5 during Dixon's junior year, and he averaged over 13 points, 3 assists, and a steal per game.
After a suspension going into his senior year due to off-court allegations (for which Dixon was never charged) ended his career at Missouri, he decided to spend his senior year at Memphis, and he was looking forward to what he could bring a set of Tigers.
"It was definitely a different experience of me, because I came in like a freshman and a new face, but I was probably the most experienced player on the team," said Dixon. "Coach Pastner wanted me to be a leader, and there was already a talented group of guards there in Joe (Jackson), Geron (Johnson), and Chris (Crawford)."
Pastner had good reason to want Dixon to be a leader. His Missouri teams had been very successful, and coherent, as a unit. "At Missouri I had played with very good players, some who played in the NBA or were drafted," said Dixon. "My experience at Missouri allowed me to bring the team concept to Memphis."
As he prepares for the next step in his career, Dixon has a good idea about how his game will translate to the next level. "I can stretch defenses with my shooting, and I am an underrated passer," explained Dixon. "I know I can play the point guard position. I played a secondary role in college and have proved that I can come off the bench and be effective. I take pride in being a scrappy defender and guard either the 1 or some 2's."
Dixon has already worked out for Boston Celtics and Golden State Warriors. In between workouts he has focused his improvement on some key areas. "I've been working a lot on my overall game conditioning," said Dixon. "I want to have my body and mind in the best shape possible. As for the rest of the game, you can never be too good at anything, so I work on it all."
Dixon has a strong sense of what kind of role he could fill for a team immediately. "I can be a Patrick Beverly-type player on the defensive end, being scrappy and getting my hands on the ball," said Dixon. "I can force teams to take time off the shot clock, which is always important from a defensive standpoint. Also, I can score in a variety of ways and I can offer a dynamic presence to coaches."
Dixon knows he has a lot to offer any team and he looks forward to proving himself. "I proved myself for four years in college, and I improved my game every year," said Dixon. "I can be depended on to set an example, coming in early and staying late, and I have the experience and confidence to help immediately."
Former teammate Phil Pressey, of the Boston Celtics, has given Dixon some advice as he goes through what Pressey did just a year ago. "Phil told me to keep working hard, improving, and stay level-headed," said Dixon. "He told me I belong there."
NBA DRAFT BLOG NEEDS YOUR HELP TO CONTINUE. PLEASE CLICK BELOW TO DONATE.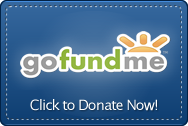 Follow me on Twitter – @NBADraftBlog