Big things were expected from Elijah Pittman heading into his senior year at Marshall. After a junior season, his first at Marshall after two seasons at junior colleges, where Pittman averaged 16 points, on 48% from the field and 37% from the three-point range, as well as 4 rebounds and almost 2 assists per game, he was going to play a much bigger role with DeAndre Kane transferring to Iowa State.
The 6'9, 219 pound Pittman has very good size on the wing and can play in the post, as well as guard multiple positions. Through nine games his senior season, Pittman was averaging over 21 points on 48% shooting, including three games with over 30 points. Unfortunately, off the court incidents caught up with Pittman, and his college career ended last December.
Pittman has had time to reflect on all that has happened, and was able to open up about what his college experiences taught him.
"My time in college taught me how to handle the experience of the big moment, at any level," said Pittman. "You end up learning that it's more about the team than any one person."
Though his college career didn't end the way he wanted it to, Pittman learned from the experience. "It really humbled me more," Pittman said. "Moving on, I learned how important is to help others and to care, the way I am trying to take care of my family."
After his college career ended, Pittman had a few months off before signing with the Delaware 87ers of the NBA Developmental League, joining them for the last 8 games of their season. In just over 20 minutes per games, Pittman averaged 10 points and close to 4 rebounds, while shooting 48% from the field. Good numbers for having to make a major adjustment. "There was a big difference between college and the D-League," said Pittman. "Everyone there is competing with each other to get to the next level. The game itself is faster than college, so after 2 months off, I just did whatever I could to help the team win."
While returning to the D-League may be a possibility, Pittman wants to show that he is capable of playing at the highest level, and he has an idea of what parts of his game will translate. "I'm 6'9, but I have the skills of a guard with the ability to stretch the floor or put the ball on the floor," Pittman explained. "I can shoot the ball or play in the post, and get back and play defense."
While waiting to work out for NBA teams, Pittman has been hard at work in Atlanta training with Rodney Heard, once a scout for the New York Knicks. Pittman has been focusing on some key areas he knows he needs to master to excel at the next level. "Guys who knock down open shots when they get a chance are the players who stick around in the NBA," explained Pittman. "I've been focusing a lot on making sure I knock down those open shots and learning to create ways to score."
Having some experience past the college level has helped Pittman, and he feels he is ready to step in anywhere and fill a bigger role. "I think primarily I can help on defense first," said Pittman. "I just want to go out and contribute, while being coachable. I enjoy learning about the game and want to be taught so much more."
Through it all, Pittman is excited to keep on moving forward and he is focused. "Everyone deserves a chance to do what they love," explained Pittman. "I'm not a bad guy and I've had some humbling experiences, but I've put it all behind me. Now, I just want to be coached and become a better basketball player."
You can follow Elijah on Twitter – @PittmanHoops
NBA DRAFT BLOG NEEDS YOUR HELP TO CONTINUE. CLICK BELOW TO HELP.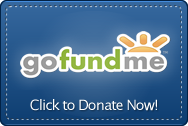 Follow me on Twitter – @NBADraftBlog