In an era where the same types of players always seem to receive recognition, being a unique player can often be frowned upon. That doesn't matter to Denver's Chris Udofia, who has thrived on being overlooked. With his college career over, Udofia is ready to prove himself to a whole new set of doubters.
Udofia has been a key player for the Pioneers for the past 4 seasons, and two things will jump out at you when you review his career – his consistency and his ability to do a bit of everything. This past season, Udofia averaged over 12 points per game on almost 50% shooting, while also grabbing over 5 rebounds and getting over 4 assists per game, plus 1 ½ steals and over 2 blocks per game. At 6'6, Udofia was used at various positions and at different spots on the floor, but no matter where head coach Joe Scott put him; he always made the team better.
With his college career behind him, Udofia reflected on how his game developed over time at Denver.
"I know Coach Scott receives some backlash for his system, but I fit in well and had some very successful years," Udofia explained. "I was able to thrive while playing different positions, and it allowed me to make plays for both the guards and the forwards. I grew into my role there and was very comfortable with it."
Playing at Denver also helped harden Udofia's mindset. "I've always had an underdog mentality and a chip on my shoulder," Udofia explained. "I just wanted to put myself in position to say that I can play with the schools. I was under-recruited in high school, so I had a chance at Denver to show what I can do."
As he prepares for the next step in his career, Udofia believes there are many parts to his game which will be attractive to professional teams. "I'm athletic and efficient on the court, but I am most proud of my defensive presence, especially my ability to guard different types of players," Udofia explained. "I go out there and make the little plays which get teams over the hump, and my motor can provide an energy boost, along with my ability to facilitate and knock down open shots. Physically, my wingspan and jumping ability help separate me from players."
Udofia is aware of what areas of his game he needs to improve on, and he has been hard at work at it. "The biggest things are my ballhandling and shooting in the mid-range area," said Udofia. "I will play the 2 or the 3 at the next level and I need to prepare for bigger, more athletic competition and be able to hit open shots."
Having already worked out for the Houston Rockets, Dallas Mavericks, and Denver Nuggets, Udofia has in mind the kind of role he could fill for a team looking to sign him. "I can be a defensive pest, a bother," said Udofia. "Let me work on containing the other team's best player. Also, I can create some steals, block some shots, and contribute anywhere else I can."
As the next stop on his journey comes nearer, Udofia has a message for all of those who still doubt him. "In everything, there are hidden gems that didn't get the attention they should have," Udofia said. "Look at what I did at Denver the past 4 years and the consistency of my play should be brought to light. I have the work ethic to succeed and I think teams will know exactly what they are getting if they sign me."
NBA DRAFT BLOG NEEDS YOUR HELP TO CONTINUE. CLICK BELOW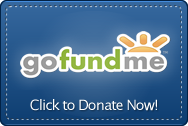 Follow me on Twitter – @NBADraftBlog