Name: Jabari Brown Age: 21 School: Missouri
Height: 6'4 Weight: 205 Projected Position: G
2013-14 Stats:
19.9 ppg, 4.4 rpg, 1.9 apg, 0.6 spg, 2.3 tpg (37.0 minutes per game)
46.7 FG%, 79.7 FT%, 41.0 3FG%, 62.2 TS%, 55.9 eFG%
26.1 USG%, 1.0 STL%, 12.2 AST%, 12.7 TOV%, 11.5 DREB%
SKILLS & ATHLETIC BREAKDOWN
Offense
Perimeter Shooting
Brown continues to improve as a perimeter shooter, both off the catch and off the dribble. He has good form on his jumper, with good lift, and a quick, high release. He gets into his shooting motion quickly, has good follow-through, and range to the NBA three-point line. Brown does a good job getting square to the basket quickly off the catch, though he should work on using shot fakes more when he has defenders closing quickly on him. Brown needs to work on both using screens and using his dribble to create space for his jumper. Brown also needs to work on moving without the ball, especially not coming too wide around screens and allowing defenders space to stay with him. He needs to work on coming off screens tighter, giving him more separation to shoot. His shot selection is generally good, though he will usually take the first available shot instead of working for a better look.
Penetration
Brown doesn't look to drive to the basket as much as he could, but he has shown he can be very good when he does. He has a good first step, especially to his right, and he shows excellent body control as he looks to get past defenders to the rim. Brown doesn't shy away from contact when he is in the lane, and he has shown that if the help is there quickly, he can hit the short jumper or runner. Brown can be a creative finisher around the basket, and he uses his athleticism well to create space where there doesn't appear to be any. Brown is not as good going to his left, possibly because he doesn't have great confidence in his left hand, so he has trouble accelerating around the corner, or even if he has a step on his man, he will pull up short or try to find a way to switch to his right hand, which allows defenders to recover. He does a good job keeping his head up and seeing the defense when he gets into the lane, and he is good at finding open teammates left by the help defenders. He has a good mid-range jumper, and he does a strong job of getting into his shooting motion quickly, before defenders can react. Brown needs to work harder at coming off of screens tighter when he is looking to get to the basket.
Ballhandling/Passing
Brown is an average ballhandler with both hands, though he is much more comfortable going to his right. He has good control, keeps the ball low and close to his body, and makes strong moves to the basket without forcing the play. However, he can only really make strong moves to the right side. When Brown goes left, he has trouble beating defenders, because his control isn't as good and he has trouble getting acceleration to beat his man around the corner, forcing him to abort his drive attempt too early. Brown doesn't use many advanced dribbles, though he will on occasion show a nice change-of-pace dribble, as well as some creative moves once he is near the basket. Brown does a good job using his dribble to get defenders off-balance so he has space for his jumper, though he is much more effective going to his right than left. Brown sees the floor well, and he is capable of making good passes from the perimeter, though he can be slow to recognize open teammates. He does do a decent job finding teammates when he draws help defenders off of penetration, and his passes are usually strong and on target.
Free Throw Shooting
Brown is a good free throw shooter with a consistent routine, fluid shooting motion and good follow-through. Brown gets to the free throw line at a good rate for a player who took almost 75% of his total shots as jumpers (over .6 free throws for every field goal attempt). When he attacks the basket, he has very good body control and finds ways to lure defenders into fouling while still getting a good shot off.
Defense
Perimeter Defense (On/Off Ball)
Brown is a below-average to average on-ball defender, though he has the athleticism to improve if he puts in the work and effort. He positions himself well between his man and the basket, but his lateral movement isn't very strong, even over short distances. Defenders rarely have a tough time beating him around the corner in either direction, and Brown often relied on switches to bail him out. Brown doesn't anticipate or react all that well to his man's movements and he often has a tough time dealing with quick changes in direction. Brown needs to work on how he handles getting through screens, both on and off the ball, especially getting over the top of screens against shooters. Again, he relied on switches too often which he may not get at the pro level. Off the ball, Brown generally positions himself well, and he has a very good sense of spacing between his man and his help position. He can be a good help defender, and he can use his length well in trapping situations. He needs to improve on navigating through screens off the ball, especially getting learning how to play angles and stay with his man. His defensive awareness is below average, and many times he can lose either his man or the ball on a play. Brown can play passing lanes well when he looks to, and at times he will do a good job breaking on passes and creating a turnover.
Rebounding
Brown can be a very good rebounder for his size, tracking the ball well and going strong after the ball. Brown needs to work on putting a body on someone when the shot goes up and holding his position. Brown has the athleticism to makes some plays on the offensive boards, but he is usually not in position due to taking so many jumpers. He should look to create opportunities charging in from the perimeter when he sees some space to do so.
Transition
Brown is at his best in the open floor, and is capable of running one of the wings or pushing the ball himself. Brown gets up the floor quickly and if he catches the ball on one of the wings, he is able to spot up and knock down the long-range jumper or attack the basket, where he is a creative, and impressive, finisher. When Brown pushes the ball himself, he will usually look to find a lane to get to the rim himself, and he has shown good acceleration in the open floor, but he is also capable of making good decisions and finding open teammates. He just needs to make sure he keeps his head up and seeing the defense.
Intangibles/Summary
Brown has developed into a versatile offensive threat, and his ability to knock down long jumpers can help him create the space he needs to get to the basket. His inability to really complete plays going to his left his concerning, but he can be very tough to stop when going to his right. He is very athletic and has good body control, both which he uses to create scoring opportunities at the basket. Brown is strong in the open floor and he can be a creative finisher with the defense closing around him. He needs to put a lot of work in improving on the defensive end, everything from lateral movement, playing on and off the ball, and getting through screens. He played an incredible amount of minutes for the Tigers this past season, and he may not have given maximum effort on the defensive side. He has good size and a good understanding of the game, and in the right situation, he can be a strong role player.
Draft Value Early – Mid 2nd – #39-47
Brown will give many teams an instant boost in bench scoring, though he will need to adjust his game to maximize his strengths in fewer minutes. His defensive ability should improve if he puts in the effort, but any team that takes him knows that they have a strong scorer on their hands.
NBA DRAFT BLOG NEEDS YOUR HELP TO CONTINUE. CLICK BELOW TO HELP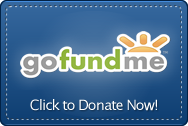 Leave your comments below, or email me – [email protected]
Follow me on Twitter – @NBADraftBlog