While the NBA is filled with players who have taken a common path from elite high school player to college star to the NBA Draft, that isn't the case for everyone. Some players take path that isn't so straight forward, but ultimately ends up in the same place. Chad Posthumus, a 6'11 center from Winnipeg, Manitoba and Morehead State, is hoping that his path eventually leads to the NBA as well.
After playing for his Provincial team in high school, Posthumus went to play college basketball at the University of British Columbia, where his team went to the National Finals. After redshirting the next season, Posthumus decided to come to the United States to play basketball and went to Howard Community College in Texas for a year before deciding on Morehead State for his final two years of eligibility.
While the change in competition was much different for Posthumus, he made his adjustments quickly and finished the year averaging 7.5 and almost 7 rebounds per game in less than 19 minutes per game.
With the chance to make a big impression his senior season, Posthumus went out and made a major impact. Posthumus finished his senior year averaging almost 10 points and 11 rebounds per game, which was 5th best in the nation. He has games of 12 points and 12 rebounds against Xavier, 10 points and 16 rebounds against Nevada, and 21 points and 18 rebounds against UCLA. Posthumus had emerged as a legitimate big-man prospect and received an invitation to the prestigious Portsmouth Invitational Tournament for the top seniors in the country.
Now as he prepares for the next phase of his basketball career, Posthumus discussed how he has developed as a player over the past couple of years.
"My time at Morehead State really brought out my passion for basketball, especially having the chance to train all year long," said Posthumus, who would spend prior off-seasons doing construction work. "I had a good first year building all my skills, but my rebounding is where I really developed. I spent a lot of time learning to read where the ball comes and out working guys for it. Now I can rebound with the best of them."
Aside from his rebounding skills, Posthumus believes there are other parts of his game which have teams interested in him. "I've been blessed that I can run for days when I am in my top shape," explained Posthumus. "Also, I have a really good feeling for plays as they are developing on the court."
While preparing for workouts in Toronto, Posthumus has been focusing on a few things in particular. "My footwork has really gotten better while I've been working out," Posthumus explained. "Also, I've spent a lot of time working on my offensive post moves, especially staying low and taking my time with my moves. Improving my shooting from 15 to 18 feet is also important. I wasn't bad before, but I need to be more effective with it."
As he continues to work to realize his professional goals, Posthumus already envisions how he can help any team he plays for right away. "I can come in right away and be a banger and hit the offensive boards," said Posthumus. "I can also go out and make hustle plays, like Chris Andersen does for the Heat. Meanwhile, I can keep developing my game, and continuing to build on what I do well."
Though in many ways his journey is just beginning, Posthumus is ready to show everyone that he has what it takes to make it big. "I know that anywhere I go, there won't be anyone who will outwork me or out-rebound me," said Posthumus. "I am ready to work harder than I've worked before to be the best player I can be."
PLEASE HELP NBA DRAFT BLOG CONTINUE. CLICK BELOW TO DONATE. PLEASE PASS THIS LINK ALONG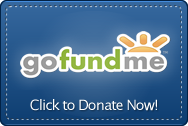 Follow me on Twitter – @NBADraftBlog