One trait in successful basketball players that is vital, but not often talked about, is perseverance. Being able to build a career through the years while navigating obstacles is as important as learning to shoot or play defense. Oregon State's Roberto Nelson has navigated obstacles his whole college career, and now he looks forward to doing the same as professional player.
NCAA eligibility issues prevented Nelson from playing at Oregon State for what should have been his freshman season, but he made an impact almost immediately for the Beavers once he got on the court, including an Oregon State freshman record 34 points against Oregon State.
By his junior season, Nelson was a regular starter in the backcourt, but it wasn't until the second half of that season that Nelson really started to assert himself. At times, Nelson didn't seem to fit in with an Oregon State system which really didn't help many of the players, but he found ways to flourish. By his senior season, he had put it all together and did what he could to help carry a Beavers team that was often out-of-sync on the court. Nelson was one of the top of scorers in the country, scoring almost 21 points per game on 45% shooting (as well as 82% from the free throw line and 40% from three-point range), as well as grabbing over 3 rebounds and almost 4 assists per game. It was as impressive an effort as any senior player throughout the country.
Still, Nelson looks back with good memories of his time at Oregon State, and the role the school and his coaches played in his development.
Nelson's time in college helped him in many ways, including helping him mature as a person. "My time at Oregon State really taught me the importance of school, putting in hard work, and taking care of all the things necessary to succeed," said Nelson.
Nelson was able to see the changes in his game over his college career as well. "Each year I got progressively better, making sure to work on the things I needed to," said Nelson. "Each level you play at there is always an adjustment you need to make, and I was able to do that while becoming a better defender, and ballhandler, and learning to be effective from different spots on the floor."
Though Nelson wasn't able to find a lot of team success in college, his game developed into that of a pro. Now as he prepares for the next step in his career, Nelson knows what parts of his game interest professional teams.
"I think my biggest strength is my ability to shoot the ball," Nelson said. "You watch the NBA and you see that every team needs guys who can spread the floor. I think more people know me as a scorer more than a shooter, because I can drive and get to the basket or get to the line, but I can shoot."
Nelson knows there are areas where he still needs to work and he has been hard at work at P3 in Santa Barbara taking care of those areas. "The pro game is a lot different than the college game, especially the amount of pick-and-roll play," Nelson said. "I've loved playing in the pick-and-roll since I was a kid, and though I wasn't in a college system that let me show it, I want to show teams that I can be a point guard and handle the ball and make the right reads."
When his college season ended, Nelson had the opportunity to play in the Portsmouth Invitational Tournament for the top seniors in the country. "It was a fun experience, but I didn't really get a chance to showcase all that I can do," said Nelson. "Everyone there is trying to do the same thing and it's tough to show it all."
Nelson has already worked out for the Los Angeles Lakers, which by reports from many in attendance went well for Nelson, and he will be working out for the Charlotte Hornets on June 14. Between workouts, he is at P3 getting more work in. "The trainers there are really helping me expand my game and my body," Nelson explained. "I've gotten into better shape, especially being leaner with more flexibility."
As he continues to work out for NBA teams, Nelson sees the kind of role he can play in a current NBA player. "I think I can fill a role like Danny Green does for the Spurs," said Nelson. "I can come in when the team needs me and knock down shots. From there, each year I will learn and raise the bar on what can be expected of me."
No matter where Nelson's career takes him next, he believes he has a lot of skills and traits which can help any team. "I am one of the best shooters in the draft, and I think my skills as a passer are underrated," explained Nelson. "Also, I like that I am known for being a hard worker and reliable, and I give my all each time I play. Any risk a team takes in signing me will be a small one."
Nelson has made it this far, impressing many along the way, so it would be silly for anyone to overlook him now.
PLEASE HELP NBA DRAFT BLOG CONTINUE. CLICK BELOW TO DONATE, OR PASS ALONG. THANK YOU!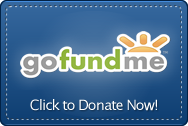 Follow me on Twitter – @NBADraftBlog