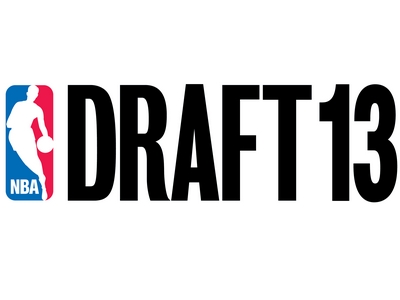 The 2013 NBA Draft is in the books, and it is time to take a look at how each of the teams fared. Please note that the grades reflect how the teams picked based on a combination of the player's draft value and the team's need for that player. There is no real way of knowing how these picks will play out for at least a few years.
Atlanta Hawks
1st Round: Lucas Noguiera (16th, C, Brazil); Dennis Schroeder (17th, PG, Germany)
2nd Round: Mike Muscala (44th, PF/C, Bucknell); Raul Neto (47th, PG, Brazil)
Grade: B-
Analysis: The Hawks are in the middle of restructuring their roster, and from the look of their draft last night, they aren't getting help here any time soon. Noguiera is long and athletic, and he could develop into a strong defender, though he has been inconsistent. Schroeder impressed many at the Nike Hoop Summit with his speed and defense, but he isn't close to ready to handle NBA point guard duties.
Muscala was one of my favorite players in the class, and his versatility on offense should provide the Hawks with some options in their rotation. Neto is a skilled point guard who plays over in Spain, but we likely won't see him over here any time soon.
Boston Celtics
1st Round: Kelly Olynyk (13th, PF/C, Gonzaga)
2nd Round: Colton Iverson (53rd, C, Colorado State)
Grade: B
Analysis: Boston's big news on draft night wasn't about the draft, but about the dismantling of the roster. Kevin Garnett, Paul Pierce and Jason Terry are heading to New Jersey, and Boston will look to rebuild through the Draft over the next few years. Kelly Olynyk will provide some scoring off the bat from a variety of spots on the floor, but he lacks toughness and defensive skills. Colton Iverson has enough toughness though for both of them and, if he makes the team, he can provide some rebounding and post defense.
Brooklyn Nets
1st Round: Mason Plumlee (22nd, C, Duke)
2nd Round: None
Grade: B+
Analysis: As mentioned just above, the Nets picked up Pierce, Garnett and Terry to add to Joe Johnson and Brook Lopez to give Brooklyn a formidable first unit. Plumlee will provide much needed frontcourt depth and his athleticism should have a chance to shine among this group. Plumlee will end up being a valuable piece as this this team looks to make a playoff run.
Charlotte Bobcats
1st Round: Cody Zeller (4th, PF, Indiana)
2nd Round: None
Grade: B
Analysis: Many scoff at the pick, but I think Zeller is a great fit alongside the young players Charlotte is building around. He can score in a variety of ways and is the most skilled big man in the draft. I do think they could have done much more by taking Ben McLemore, but Zeller is still a good choice.
Chicago Bulls
1st Round: Tony Snell (20th, SG, New Mexico)
2nd Round: Erik Murphy (49th, PF, Florida)
Grade: B+
Analysis: Snell came on strong during the pre-Draft period and he should be a good fit in Chicago's rotation. A strong defender who can stretch the floor, Snell needs to focus on becoming a more consistent shooter.
Murphy is a fantastic value at 49. He is capable of knocking down perimeter jumpers, but he is comfortable around the basket. Also, he should provide some help with the interior defense.
Cleveland Cavaliers
1st Round: Anthony Bennett (1st, PF, UNLV); Sergey Karasev (19th, SF, Russia)
2nd Round: Carrick Felix (33rd, SG, Arizona State)
Grade: B
Analysis: Does have Bennett have a lot of upside? Absolutely. However, one of the big men would have been a much better choice to fit with a team built around Kyrie Irving, Dion Waiters and Tristan Thompson. Still, Bennett will provide a scoring punch to Cavs, but his lack of defensive ability may hurt. Speaking of lack of defensive ability, the Cavs got a player they reportedly coveted in Karasev. Highly skilled for his age on the offensive end with a high basketball IQ, he could be a solid wing option in another few years.
Felix was one of the strongest defensive players in this draft, and his ability to get out in transition should earn him some minutes quickly in Cleveland's rotation.
Dallas Mavericks
1st Round: Shane Larkin (18th, PG, Miami)
2nd Round: Ricky Ledo (43rd, SG, Providence)
Grade: B
Analysis: While I believe Dallas' plan was to try to get rid of their first without taking on another guaranteed contract, they did move down in the 1st round. Larkin was a good value here and he should be running the Mavericks'' offense in a couple of years.
Ledo was a risk, but not at 43. Ultra-talented, but ineligible to play his freshman year of college, Ledo could provide some scoring. It is still up in the air how he will fare against NBA competition.
Denver Nuggets
1st Round: None
2nd Round: Erick Green (46th, SG, Virginia Tech); Joffrey Lauvergne (55th, France)
Grade: B
Analysis: The Nuggets dealt their way out of the first round, but they got one of the biggest steals in my opinion with Erick Green at 46. The NCAA's leading scorer, Green can score from anywhere on the court, and most important at his size, he can create his own shot.
I doubt we will ever see Joffrey in the NBA.
Detroit Pistons
1st Round: Kentavious Caldwell-Pope (8th, SG, Georgia)
2nd Round: Tony Mitchell (37th, PF, North Texas); Peyton Siva (56th, PG, Louisville)
Grade: B-
Analysis: I am not as high on Caldwell-Pope as others, and I think Detroit could have taken care of their Brandon Knight problem by taking one of the point guards on the board. Still, Caldwell-Pope is very athletic, a good perimeter shooter who can create his own shot, and an underrated defender.
Mitchell is a lot of upside, but his sophomore year was a major disappointment. An athletic forward who can hit the mid-range jumper and rebound, Mitchell needs to find a way to focus and become consistent on both ends of the floor. Siva could be a solid back-up and will certainly get the intensity levels up in practice.
Golden State
1st Round: Nemanja Nedovic (30th, SG, Serbia)
2nd Round:
Grade: C
Analysis: Nedovic is an athletic guard who is an inconsistent shooter. A decent defender he could get a shot to make the Warriors roster soon. Still, I don't see him adding much value to the team.
Houston Rockets
1st Round: None
2nd Round: Isaiah Canaan (34th, PG, Murray State)
Grade: B+
Analysis: A great value pick in the early 2nd round, Canaan is an accomplished scorer who has been working to show that he can be a real distributor as well. Would be a nice change-of-pace to having Jeremy Lin out on the court.
Indiana Pacers
1st Round: Solomon Hill (23rd, SF, Arizona)
2nd Round:
Grade: B
Analysis: This could have been a big reach for Hill, but when you look at the Pacers' team makeup, you can see where his versatile skill set fits in. A good perimeter defender for his size, he is also a capable of shooter and he can attack the basket. He should be a solid back-up on the wing.
Los Angeles Clippers
1st Round: Reggie Bullock (25th, SG/SF, North Carolina)
2nd Round: None
Grade: B+
Analysis: The Clippers needed a perimeter shooter out on the wing and they got one of the best in this draft. Bullock is a great spot-up shooter who is a better defender and more athletic than people give him credit for. Could have an instant impact off the bench.
Los Angeles Lakers
1st Round: None
2nd Round: Ryan Kelly (48th, PF, Duke)
Grade: B+
Analysis: A very good pick for the Lakers at 48. Almost 7 feet tall and a very good shooter, Kelly should have no problem getting good looks on this Lakers team. A good defender for his size, I think Kelly could earn some minutes rather quickly.
Memphis Grizzlies
1st Round: None
2nd Round: Jamaal Franklin (41st, SG, San Diego State); Janis Timma (60th, SF, Latvia)
Grade: B-
Analysis: Many people were high on Franklin; I wasn't one of them. It is easy to be awed by his athleticism, but I have a thing against shooting guards who can't shoot well. Still, he can provide energy and tough defense, and was a good value at 41.
Miami Heat
1st Round: None
2nd Round: James Ennis (50th, SF, Long Beach State)
Grade: B
Analysis: Somehow the Heat managed to find a solid player at 50 in Ennis. A very athletic scorer, Ennis was one of the most underrated players in this draft. He may or may not make the team right away, but he could find himself a spot in the near future.
Milwaukee Bucks
1st Round: Giannis Adetokunbo (15th, SF, Greece)
2nd Round: Nate Wolters (38th, PG, South Dakota State)
Grade: B-
Analysis: It is way too soon to determine what, if anything, the Bucks will have in Adetokunbo, whose rise in the past few months has been remarkable. He has good skill and is long and athletic, but still very raw. There is no clue if he can handle real competition, and it will be a long time before anyone really knows.
Wolters was a great value pick at 38 and he could be a valuable part of the Bucks' rotation quickly. No matter how they use him, he will find ways to score.
Minnesota Timberwolves
1st Round: Shabazz Muhammad (14th, SF, UCLA); Gorgui Dieng (21st, C, Louisville)
2nd Round: Lorenzo Brown (52nd, PG, North Carolina State); Bojan Dubijevic (59th, PF, Montenegro)
Grade: A-
Analysis: For all the knocks against Muhammad, a situation like Minnesota could be exactly what he needs. There won't be a lot of pressure for him to produce big quickly and his athleticism should allow him to fit in nicely with the current team. Still, he needs to develop his skill set significantly. The Dieng pick may have been one of my favorites in the 1st round. Already a very good defender and rim protector, Dieng showed a little more versatility on offense this past season. Would be an excellent backup to Pekovic if he re-signs.
It was surprising to see Brown drop all the way to 52. He is a big point guard who is very good at creating his own scoring opportunities. It may be tough to find room for him in Minnesota though.
New Orleans Pelicans
1st Round: None
2nd Round: Pierre Jackson (42nd, PG, Baylor)
Grade: B+
Analysis: The Pelicans did some dealing out of the 1st round and turned it into Jrue Holiday, and the draft rights to Pierre Jackson. Jackson was a point guard known more for his scoring, but this past season he showed that he is a capable distributor. He would be a great change-of-pace backup to Greivis Vasquez next season.
New York Knicks
1st Round: Tim Hardaway, Jr. (24th, SG, Michigan)
2nd Round: None
Grade: B-
Analysis: Hardaway is a good shooter and his size allows him to get good looks on the perimeter, but I think the Knicks had better options here, especially if they were looking for a perimeter shooter.
Oklahoma City Thunder
1st Round: Steven Adams (12th, C, Pittsburgh); Andre Roberson (26th, F, Colorado)
2nd Round: Alex Abrines (32nd, SG, Spain); Grant Jerrett (40th, PF, Arizona)
Grade: C
Analysis: It's tough to argue with Sam Presti's decision-making, but I don't like this draft at all. Adams is a strong, athletic center with low skill levels. He improved some over the course of last season, but he still looks lost on the court often. Will be a few years before we see how he develops. Roberson is a rebounding specialist, but he hasn't improved much the past 2 seasons and I don't know how well he will rebound when everyone around him has high-level athleticism, which is what he relies on.
Abrines has shown that he can score, but he needs to develop physically and get a better understanding of how to play defense. Jerrett can shoot, but is a lousy defender and doesn't make good decisions. I see little chance of him developing into much more. That's not going to work when more and more versatile big men are being developed.
Orlando Magic
1st Round: Victor Oladipo (2nd, SG, Indiana)
2nd Round: Romero Osby (51st, PF, Oklahoma)
Grade: B
Analysis: A few ways to look at the Oladipo pick. He's a high-energy player who can be disruptive on the defensive end. He improve his jumper over the last few years, but I still think he may have trouble getting shots off early on in the NBA. Still, he will certainly set the tone for how his teammates play around him.
Osby is another hard-working player who can score around the basket and defend. I wouldn't be surprised if he made the Magic roster.
Philadelphia 76ers
1st Round: Nerlens Noel (6th, C, Kentucky); Michael Carter-Williams (11th, PG, Syracuse)
2nd Round: Arsalan Kazemi (54th, PF, Oregon)
Grade: A
Analysis: The Sixers had to give up Jrue Holiday, but he landed a huge defensive presence in Noel, and will be able to pair him with a dynamic point guard in Carter-Williams. Both have scoring issues, but they are still both developing, and as long as they have some scoring around them, they can be a great nucleus. Don't forget the 2014 1st round pick they added as well.
Kazemi is a strong rebounder and a guy who has no problem battling with anyone on the court. Could find himself on the roster in the near future.
Phoenix Suns
1st Round: Alex Len (5th, C, Maryland); Archie Goodwin (29th, SG, Phoenix)
2nd Round: Alex Oriakhi (57th, C, Missouri)
Grade: B-
Analysis: Len has plenty of potential, and he is a skilled offensive player, but he isn't a good defender and has been inconsistent. Many like to blame it on his Maryland teammates, but Len needs to shoulder some of the blame for his play the past 2 seasons. Goodwin is another risk. Lots of potential, very little understanding of the game, and he will need to time to develop.
Oriakhi has always been a strong defender, but I see little chance of him making the roster.
Portland Trail Blazers
1st Round: CJ McCollum (10th, PG, Lehigh)
2nd Round: Allen Crabbe (31st, SG, California); Jeff Withey (39th, C, Kansas); Marko Todorovic (45th, C)
Grade: A
Analysis: The Trail Blazers nailed this draft in a number of key areas. McCollum is seen by many as very similar to Damian Lillard, and in some ways he is, but they should be able to work together. McCollum is more of a natural point guard and Lillard should thrive off the ball. McCollum is also a very good defender heading into the NBA.
Crabbe was one of the top shooters in this draft and is sneakily athletic. He has great size at the 2, and should find some very good looks. Withey will provide a solid defensive presence in the middle, more than any current Blazers big.
Sacramento Kings
1st Round: Ben McLemore (7th, SG, Kansas)
2nd Round: Ray McCallum (36th, PG, Detroit)
Grade: A
Analysis: Sacramento ended up with a nice gift having McLemore fall to them at 6. Put aside reports about his workouts and switching agents, and you have the most talented scorer in the draft. He will be an instant impact player for the Kings, who could really use it.
McCallum is a great pickup in the 2nd round, and will give the Kings a different look at point guard with his size and ability to get to the basket.
San Antonio Spurs
1st Round: Livio Jean-Charles (28th, SF, France)
2nd Round: Deshaun Thomas (58th, SF, Ohio State)
Grade: B-
Analysis: Jean-Charles had his breakout performance at the Nike Hoop Summit, but he is far from being polished enough to play at the NBA level. Still, he is tenacious on both ends of the floor and may develop nicely under the Spurs' organization.
There aren't many who can find a way to score like Deshaun Thomas, but I have no idea how he'll get time under Popovich with the way he plays defense.
Toronto
1st Round: None
2nd Round: None
Grade: N/A
Analysis: Nothing to see here. Please move on.
Utah
1st Round: Trey Burke (9th, PG, Michigan); Rudy Gobert (27th, C, France)
2nd Round: None
Grade: B+
Analysis: A little bit of dealing got the Jazz exactly what they needed in Trey Burke. Burke will give them a point guard who is capable of getting those around him good looks while also capable of taking on a scoring role if needed, though he does need to work on getting to the basket. Gobert intrigued many with his measurements at the Combine, but he is extremely raw and no one knows how this will turn out.
Washington
1st Round: Otto Porter (3rd, SF, Washington)
2nd Round: Glen Rice, Jr. (35th, SF, Rio Grande Valley)
Grade: A-
Analysis: The Porter pick was a no-brainer and he will be a great compliment to the backcourt of John Wall and Bradley Beal. A good perimeter shooter, rebounder, passer, and defender, all Porter needs to work on is his ability to create scoring off the dribble.
Rice showed himself to be a capable scorer at the D-League level, but I'm not convinced he will have the same opportunities at the NBA level.
That wraps up the 2013 NBA Draft. Thank you all for a great year.