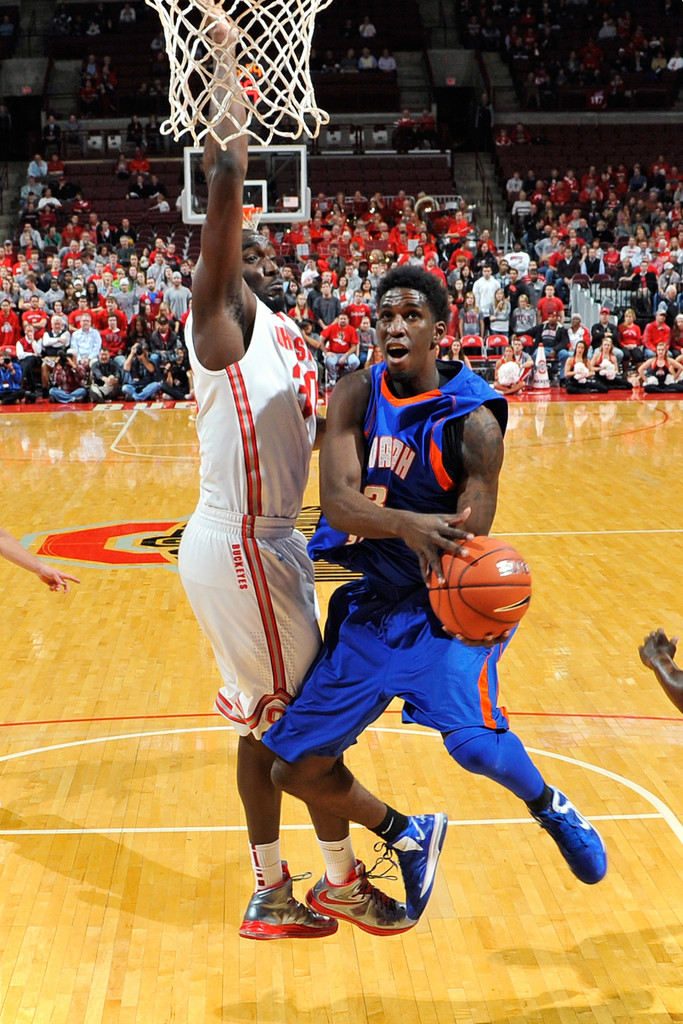 Often overlooked during the pre-Draft process are the numerous small school players around the country looking to overcome lack of attention and get professional teams to notice them. Small school players from all of the small conferences have made an impact in pro leagues around the world, including the NBA. Savannah State's Arnold Louis hopes to be included on that list very soon.
Louis learned that being at a small school didn't mean you didn't have to compete. "Being at a small school taught you a lot about having composure, especially when playing against bigger schools," said Louis. "You had to develop the mindset to handle big situations."
Louis is ready to show how his game is ready to help a team at the next level. "It's about energy and rebounding," said Louis. "I work so hard, every time I'm on the court, its shows."
"I can definitely help a team with my ability to rebound and score around the basket."
With a couple of months to add to his game, Louis has been working on some skills back in Florida that he knows he will need at the next level. "As a small forward, you need to work on your ballhandling," explained Louis. "I can play the 3 or 4, so I am just tightening up my skills and becoming more comfortable each time I play."
Louis can already envision a role he can play at the next level. "I think I can come straight in and be a sixth man," said Louis. "Points, rebounds, playing defense; whatever a team needs to me to do, I will do.
His time playing in the MEAC has prepared him for what he senses is ahead. "Just because it is a small school, that doesn't mean there were no good players," said Louis. "Small conferences have top notch players too, and many have proven that they can play in the NBA and produce."
No matter where he played Louis knows that other qualities he brings should help him land a spot somewhere. "A team will never have to worry about me showing up ready to perform," explained Louis. "They know what they will get. Basketball is my life, and I will help and support any team that takes a chance on me."
You can see highlights of Arnold Louis playing here – http://www.youtube.com/watch?v=vJQbG1R8PCo
Follow me on Twitter – @NBADraftBlog
Leave your comments below or email me at [email protected]