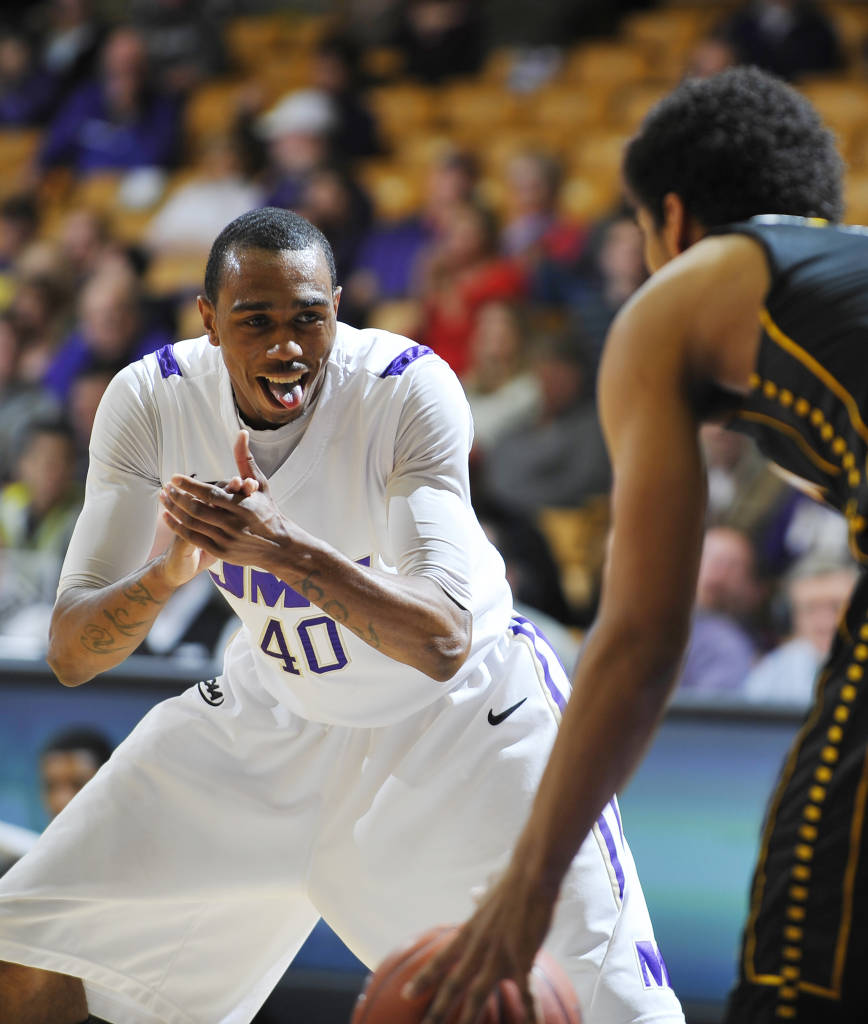 Many players are able to get by just getting on the court each day and doing what they know best. While it is sometimes good to have this mindset, what makes the toughest and most well-rounded players are those who have a good idea of perspective. Perspective can come in many forms, but often times you will find it during the most difficult of circumstances. When you do find it, it can change everything, on and off the court.
Devon Moore, a former youth and high school teammate of Trey Burke and Jared Sullinger, recently finished up his senior year at James Madison University. Moore, who already missed a season due to a knee injury, was in for a much tougher.
Moore had major plans going into his senior season, but in October, before the season started, his mother was diagnosed with brain cancer. How moored handled this would set the tone for his season. "Seeing her fight and what she was going through, it made me play and pursue the game in a whole different way," said Moore. "It gave me a different perspective on life and basketball. Everything is not handed to you, so you need to work as hard as you can and enjoy every moment."
His mother's illness also taught him the importance of a strong support system. "It was definitely a blessing from God," said Moore. "There were times I wanted to throw in the towel, but my support system, both at James Madison and my family wouldn't let me. Now, every time I take the court, I know this is my dream and I have to live it to the fullest. My mother encouraged me to keep going after it."
Devon is happy to say that his mother is doing better and still fighting.
Between all of these situations, Moore was able to still thrive as a player in college, and one area in particular stood out. "I started watching a lot more game film, especially after I got hurt," explained Moore. "Watching the game in that way gave me a much different perspective on basketball, especially the different types of players and plays you will see."
Moore's ability to focus and the strength provided from his family allowed him to have his best college season yet, which finished with James Madison making their first NCAA Tournament appearance in almost 20 years. "It was the best experience of my life," said Moore. "To finally make it my senior year, it was fun and exciting. I was blessed to have that opportunity."
Moore was also named 3rd Team All-Colonial Athletic Conference and was named to the CAA All-Tournament Team this past season.
Moore, who graduates on Saturday, is preparing for showing teams at the next level what he can do. "A lot of guards these days look to score first," explained Moore. "I like to think of myself as an old-fashioned point guard who looks to get everyone involved. I can be a leader, get the big man the ball, and defend the team's best player."
Knowing that there will be a lot of competition wherever he plays, Moore knows he needs to improve areas of his game. "I want to work on getting stronger, which will allow me to hit more shots when I drive to the basket," said Moore. "I also want to work on my jumper. You got to be able to hit shots and stretch defenses."
Moore knows that there is still a lot of work ahead of him, but he knows he has a lot to offer. "Day in and day out, I will give it my all and work hard every day to help my team," said Moore. "I want to win, and I want to help in any way I can."
Devon Moore has already shown how he can handle, and even thrive during, adverse circumstances. Focus and determination, along with a good dose of perspective, will likely pave the way to a bright future for Moore and his family.
Follow me on Twitter – @NBADraftBlog