Yes it is Christmas Day, but there is college basketball today, so here we are with the Christmas NBA Draft Daily. Yesterday was a day off, but we start with thoughts from the past weekend and lead to a preview of tonight's Arizona-San Diego State game.
I hope everyone has wonderful holiday season and thank you for all the time you spend coming to the site.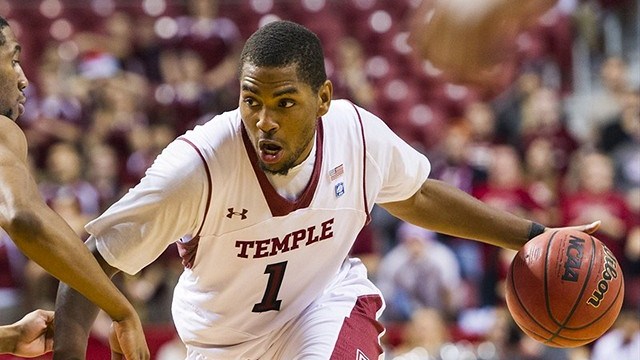 Thoughts from the Weekend
– Indiana went into the weekend with another impressive victory, with 4 scorers in double digits. Cody Zeller had 24 points, including 12 of 13 from the free throw line. I'm still looking for Zeller to play more physical on the defensive end. Victor Oladipo continues to shine not only as a strong defender, but also a serious offensive threat, especially in transition. Christian Watford is currently playing well, but his inconsistency has been an issue this year. A strong Big 10 season will do a lot for him in teams' eyes.
– Baylor didn't play particularly well and still took out BYU by double-digits. Cory Jefferson's athleticism makes it easy for him to make plays around the basket, and the aggressiveness he has shown this year makes him a decent threat every game. Isaiah Austin is still awkward, but teams will fall in love with his perimeter shooting ability, though he isn't hitting a great percentage (63% of his shots are jumpers and he is shooting only 38% of 2-point jumpers and 33% from 3.) BYU's Brandon Davies put up impressive numbers (23 points, 17 rebounds) but the fact that he didn't use his strength advantage over Austin in the post was tough to watch. Pierre Jackson wasn't having a good shooting night, but he did a good job getting the ball to others in position to get easy baskets.
– Santa Clara's Marc Trasolini has rebounded well from missing last season due to injury, and he should be a major factor come West Coast Conference season.
– Fran Dunphy taught a Master's class in how to break down the 2-3 zone, but I was surprised by Jim Boeheim's lack of adjustment once Temple was getting easy passes to the high post. Extending the zone wasn't working, so bring it back to the 3-point line and make Temple work the ball around the perimeter. Khalif Wyatt played as tough a game as you will see from any player this season, and Anthony Lee took advantage of the young Orange bigs' refusal to box out. CJ Fair showed toughness that teams will appreciate, and though he forced the same move over and over, he found ways to make it work. Brandon Triche showed leadership, but the ball was taken out of his hands when the game was on the line.
– Ben McLemore makes his mark known with some spectacular plays, and his ability to score in a variety of ways makes him a top prospect. However, take away 3 easy scores on baseline out of bounds plays that Ohio State fell asleep on each time, and it wasn't really a great night for McLemore. His shot selection is erratic, and for every spectacular finish there is one he misses because he looks to make it spectacular when there is no need.
– Ohio State did a good job taking Jeff Withey out of his game once they started getting physical with him. The best way to take a shot-blocker out of the game is to go right at them with your body and not let them extend for a block. However, the threat of him helping from the weakside prevented Ohio State from attacking the basket from the perimeter. Aaron Craft's lack of offense also didn't make it any easier for the Buckeyes to create space for their scorers.
– Phil Pressey had one of the most impressive days someone who shot 3-19 from the floor could possibly have. He continued to attack the Illinois defense, opening up the floor for Laurence Bowers, who has become a legitimate offensive threat anywhere on the floor, and Alex Oriakhi, whose experience with playmaking guards has helped him know instinctively where he should be looking for the ball. Pressey also did an excellent job disrupting Brandon Paul's rhythm in the 2nd half.
– Nate Wolters knows how to make plays, doesn't matter where he is. New Mexico is a tough place to play, but Wolters did a great job sticking to his game and looking to attack the Lobos defense. Perimeter shooting is still an issue, but there aren't many who have been able to stop him from getting into the lane.
– Florida's Patric Young is a physical mismatch for almost any other forward in the country, and the Gators' guards did a good job getting him touches against Kansas State. While his offense has improved, his defense hasn't, and it leads him to pick up some unnecessary fouls which take him out of the game. The more physical Kansas State guards, Rodney McGruder and Will Spradling, did a great job against the timid Florida trio of Kenny Boynton, Scotty Wilbekin, and Mike Rosario. This Florida team is not going to have a deep March run if Wilbekin is their point guard.
– Another game, another overmatched frontline Anthony Bennett takes advantage of. Enjoy it while you can, because the more physical Mountain West schedule won't let him take advantage like he does. Khem Birch did a great job running the floor, and is a beast in transition, but UNLV will need to keep the pace up, because he looks completely lost in the halfcourt game.
– Kevin Dillard played through physical issues and outplayed Isaiah Canaan on both ends of the floor, leading Dayton to a nice win over potential NCAA team, Murray State. Dillard executed the gameplan, made the right decision and played some tough defense down the stretch. Impressive effort.
– Reggie Johnson was out with a thumb injury, and Arizona took advantage, outrebounding Miami 44-19, and allowing the Wildcats' guards to attack the basket. The young Arizona bigs haven't impressed me yet, so they better mature quickly if Arizona hopes to make a deep tournament run. Miami's Kenny Kadji picked up some slack on offense, and he did a good job scoring in the lane. However, once Johnson comes back, expect Kadji to sit back and try to shoot a lot more jumpers.
Tonight's Matchup
Arizona vs. San Diego State
Sean Miller's Arizona squad hasn't exactly been impressive on their way to 11 wins to open the season, but they find ways to get the job done, especially on the defensive end. Solomon Hill does a bit of everything for the Wildcats, but it is his ability to guard multiple positions which makes him most valuable to the team. Mark Lyons hasn't exactly been the point guard Miller wanted, but he does score in bunches, and when the game is on the line, he wants the ball. Nick Johnson is a fantastic athlete, and his ability to run the floor in transition allows Arizona to get some easy baskets. Kevin Parrom is tough and he makes the most of his minutes on the floor, hitting open shots and playing tough defense. The freshman big men – Kaleb Tarczewski, Brandon Ashley, and Grant Jerrett – haven't impressed me and are still a long way to becoming legitimate prospects, but just having a post presence makes Arizona a tougher team.
San Diego State has bounced back after their opening loss to Syracuse, but it's not a team I would take seriously in the long run. Chase Tapely is fantastic as both a scorer and playmaker, but his work often gets overshadowed by the poor decisions of the other Aztecs. Jamaal Franklin is tough and athletic, and he can score in a variety of ways, but his shot selection is just poor. He rebounds very well for his size and he plays with an edge which makes the other team back off from him. Xavier Thames is good for hitting the open jumper, but his poor decision-making can put the Aztecs in bad situations. The team has no real interior threat, and I would expect the Wildcats to the take advantage of that right away. Tapely and Thames will need to pressure the Arizona guards and look to force mistakes, which Lyons can be prone to do. I expect Hill to guard Franklin, and if Hill does a good job, don't be surprised by Franklin picking up an ill-timed frustration technical foul.
Follow me on Twitter – @NBADraftBlog – leave your comments below or email me at [email protected]