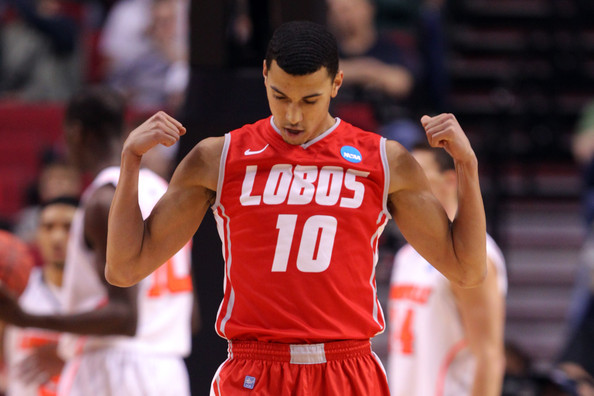 Thoughts from Last Night
– Seth Curry and Mason Plumlee showed that they are not going to let this Duke team lose its focus, no matter who the opponent. The 3 seniors (Curry, Plumlee, and Ryan Kelly) were a combined 18-22 from the field for 45 points. The young guards Quinn Cook and Rasheed Sulaimon continue to grow comfortable in their roles and should be stars in their own right by March.
– As good as Sean Kilpatrick and Cashmere Wright have been, the Xavier defense got to them last night, forcing them both into some very poor shots. As Big East play starts, there will be more teams looking to extend their defense out against the Bearcats and Kilpatrick and Wright need to make sure to make better decisions.
– North Carolina needs someone to step up as a leader, and they better do it quickly, to get this team back on track. Dexter Strickland and Reggie Bullock, here is your chance to make a major mark on the UNC program.
– Marshall Henderson showed that he can be a lot more than a 3-point gunner for Ole Miss. Henderson took the jumpers if they were there, but he made good decisions in looking to attack if he was given space, and playing solid defense on the other end of the court.
– Looks like Steven Adams can play well against a MEAC school…I guess that's a start.
– Chane Behanan and Wayne Blackshear need to have more nights like they did last night. The more attention Russ Smith brings upon him, the more he will need the other offensive options to step up. It also helps when Peyton Siva is in control for long stretches.
– I had Kendall Williams on the Players to Watch list last night, and he came through big time. The offense wasn't running at its best, but Williams was able to take advantage when he saw space, and he did an excellent job drawing fouls against New Mexico State's frontcourt.
Tonight's Matchups
Lehigh at North Texas
The hype surrounding this matchup will be between CJ McCollum and Tony Mitchell, but these are two very good teams, even if North Texas isn't really playing like it early on this year. McCollum may be the most complete guard in college basketball right now. He can score in a variety of ways (24.9 ppg, 50.9 FG%, 82.8 FT%, 51.9 3FG), and more importantly, can create his offense. He sees the court well, makes generally good decisions, and is a solid defensive presence. The presence of Mackey McKnight allows McCollum to play off the ball and look for openings in the defense. Gabe Knutson plays much stronger than his size and is very good around the basket, but he also has the ability to step out and hit mid-range jumpers consistently. More important, he is a very good interior defensive presence. Holden Greiner is another big who is very good at stepping away from the basket and knocking down jumpers. Knutson and Greiner will need to be very careful against the athletic Mean Green, who will look to draw easy fouls against them.
Tony Mitchell is one of the most athletic players in the NCAA, and a breakout year was expected this year. When he is within 8 feet of the basket, he can be near unstoppable, using his athleticism and strength to get to the rim and finish through contact. His biggest problem is that he will spend too much time away from the lane area and shoot many ill-advised jumpers. It gets worse when he hits one, because then he will just keep shooting from the perimeter instead of attacking the basket. He is a solid rebounder and decent defender, but he isn't as aggressive in these areas as he should be. The rest of the Mean Green offense centers around the guard play. Alzee Williams, Chris Jones, Roger Franklin, and Jordan Williams hoist up a lot of shots, though they aren't very good at it. Jones needs to do a better job running the offense and getting the ball to teammates in position where they have good looks. The team defense has been very good at times, but the Mean Green doesn't adjust well to the opposition, meaning they play the same no matter who the opponent is, and they just aren't good enough to do that.
Others to Watch
Trey Burke, Michigan vs. Eastern Michigan – Burke has been magnificent controlling the Wolverines' offense this season, but he can't look past a very stingy Eastern Michigan defense. Burke will need to show patience in breaking down the defense and he will need to make sure Michigan is out and running in transition every time they have a good opportunity.
Ramon Galloway and Tyreek Duren, La Salle vs. Iona – The backcourt duo of Galloway and Duren has been very good early on this season, but Iona, led by Momo Jones, is going to look to pressure and speed up the pace, and it will be up to these two to keep the Explorers under control. I'm not sure they do it.
Velton Jones, Robert Morris at Arkansas – Similar situation to the La Salle guards discussed above. Arkansas is going to try and force the pace early, especially on the defensive end. Jones' ability to limit the mistakes will determine if the Colonials stay in this game or fall behind very quickly/
Follow me on Twitter – @NBADraftBlog – leave your comments below or email me at [email protected]