It's time to continue the early-season tournament previews with one of longest-running, and most well-known, the Maui Invitational. Always a stacked field, this year is no different, with some traditional powers, such as North Carolina and Texas, mixed with recent powers, such as Marquette and Butler.
The host school, Chaminade, is a Division II school, and I really don't know enough to write about them, but here is a look at the 7 Division I schools, and the players you should keep an eye on.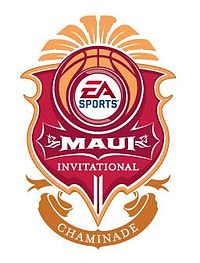 Maui Invitational (7 teams + Division II Chaminade, November 19-21)
Previous Winners
2011: Duke
2010: Connecticut
2009: Gonzaga
Who to watch

BUTLER
Head coach Brad Stevens is looking to get his Bulldogs back on a track after their first non-NCAA Tournament appearance since 2006, and back-to-back National Championship appearances in 2010 and 2011. Team leader and top defender Ronald Nored has graduated and junior Chrishawn Hopkins was dismissed from the team, but Stevens has the talent and leadership to have his team near the top of their new home in the Atlantic 10. Arkansas transfer Rotnei Clark spent 3 years being known as one of the top shooters in the country, but he will also be tasked with running the Bulldogs' offense. With a strong perimeter screening offense, Stevens should be able to set it up for Clark to find openings for his jumper and create much more his teammates. Freshman shooting guard Kellen Dunham is another perimeter threat who can shoot of the dribble or use his size (6'6) to shoot over the defense. Senior center Andrew Smith has shown some flashes of what he is capable of, especially on the offensive end, but he has yet to take the next big step in his development. He has become a better defender over the course of his career, but he still needs to be more aggressive guarding around the basket. Junior Khyle Marshall is probably the most athletic player in the Bulldogs' rotation and he uses it well to crash the boards and make plays around the rim. Sophomores Roosevelt Jones and Kameron Woods provide some nice depth and some versatility to the Stevens' squad.
ILLINOIS
New head coach John Groce has been tasked with getting the Illini back on track after just 1 NCAA appearance in the last 3 seasons (2011 – 2nd Round), and no postseason at all last year. The team is led by an excellent backcourt trio in Brandon Paul, DJ Richardson, and Tracy Abrams. Paul is capable of playing either guard spot, but he is much more comfortable off the ball. He has a good shooting stroke and range, but needs to work on getting better looks. Richardson is more of a pure-scorer, able to get to the basket or hit his jumper from mid and long-range. Abrams, only a sophomore, is the best pure point guard and defender of the three. Senior forward Tyler Griffey has good size but prefers to play on the perimeter. He needs to work on becoming a better defender and rebounder. Sophomore center Nnanna Egwu has made good strides since starting college, but he is still developing on both ends of the floor.
MARQUETTE
Coach Buzz Wlliams is adjusting to the loss of Darius Johnson-Odom and Jae Crowder to the NBA, but he still has enough to talent to be very competitive in the Big East. Vander Blue is an athletic slasher who can finish above the rim and has the strength to finish through contact. Point guard Junior Cadougan is a capable distributor and plays the tough perimeter defense that Marquette players have become known for. Blue has not had a great start to the season, but the Marquette frontline has picked up the slack. Davante Gardener is the consummate wide-body, but he is very skilled and moves well for his size. Defensively, he has to rely on his strength because he can't move his feet quick enough. Center Chris Otule and forward Jamil Wilson have been very effective, especially on the defensive end. Juan Anderson and Arizona State transfer Trent Lockett provide solid depth on the wings and allow the Golden Eagles to add some length to the lineup. Lockett has plenty of experience and will likely play a bigger role as the season goes on.
MISSISSIPPI STATE
The era of Rick Stansbury's dysfunctional Bulldogs is over, and gone are contributors Dee Bost, Renardo Sidney, and Arnett Moultrie. Rodney Hood was a bright spot on last year's team, but he transferred to Duke, so new head coach Rick Ray will have a chance to build the program the way he wants from the beginning. The season is brand new and Ray is already dealing with some issues. Jalen Steele is out with a broken wrist and Colin Borchert has been suspended, leaving the team with only 6 scholarship players in Hawaii. Freshman Fred Thomas is a quality scorer, but he still needs to adjust to the college game, physically and mentally. Junior college transfer Trivante Bloodman likes to pick up the pace and get the team out in transition. He needs to work on keeping his defensive intensity up at all times. Gavin Ware has good size and a strong body, which he uses to get good position on offense. He is more of an offensive threat than defensive at this stage. Freshman Craig Sword will get more time with Steele out and will add another scorer who likes to get to the rim. Roquez Johnson is an athletic wing who likes to attack the glass on both ends of the floor.
NORTH CAROLINA
It's never easy to replace 4 players who were picked in the first 20 picks in the 1st round of the NBA Draft, but North Carolina is not just any school. Roy Williams is always stocked with talent and this year is no different. Sophomore James Michael McAdoo is a strong power forward, capable of scoring in the post or with a mid-range jumper. He is a strong rebounder and an improving defender. Veteran guards Dexter Strickland and Reggie Bullock provide leadership. Strickland can play either guard spot, and Bullock is a solid 3-point threat. Freshman point guard Marcus Paige is another in the long line of very good Tar Heels' point guards. He is an excellent distributor with a strong basketball IQ; he can get into the lane and kick the ball or get to the rim. Freshman Brice Johnson is long and athletic, can run the floor in transition and step out and hit the mid-range jumper. Freshman Joel James is a strong big man who gives UNC a strong post presence. He is still developing on both ends of the floor, but on strength alone he will make a difference on both ends.
USC
Coach Kevin O'Neill described his team perfectly at the Maui Invitational press conference as a "team full of rejects, starting at the top, myself." O'Neill is relying on a large group of transfer, guys who have had varying levels of success at other schools. Wake Forest transfers JT Terrell and Ari Stewart are prominent in this group. Terrell is a scoring guard, comfortable putting his head down and going to the basket. Stewart is strong and athletic, and can guard multiple positions. Point guard Jio Fontan isn't big, but he is quick, can distribute, and can pressure the ball. Seven-footer Dewayne Dedmon is raw, but agile, and will provide help on the boards and on defense. Working with him is recently cleared Rice transfer, 7'2 Omar Oraby, a decent shot-blocker and post defender who can score around the basket. Sophomore Byron Wesley is probably the most talented of the Trojans. He is an athletic wing who can get to the rim, crash the offensive boards, and has an improved perimeter jumper. O'Neill is going to want to pressure the ball as much as possible, and will likely go 10-deep most games to keep players fresh.
TEXAS
Rick Barnes has another young squad, but he is still waiting for his star, sophomore Myck Kabongo, to be cleared by the NCAA over a summer workout issue. Sophomore guard Sheldon McClellan likes to attack the basket and try to get easy baskets or get to the free throw line. He is also a developing shooter, but needs to step it up on the defensive end. Freshman Javan Felix will handle the point in Kabongo's absence. He is a classic distributor and he uses his speed well to get into the defense and to push the ball in transition. Sophomore Jonathan Holmes is a versatile guard who can score in the post or in transition, as well as being a solid rebounder and defender. Freshman big men Cameron Ridley and Prince Ibeh provide some much needed help around the basket on defense, and both will be able to convert their offensive opportunities when they get them. Freshman forward Ioannis Papapetrou has a strong basketball IQ and can make plays all over the court, though he has a long way to go as a defender.
Follow me on Twitter – @NBADraftBlog – for updates and analysis. Send your comments to [email protected] or leave them below