When looking at NBA prospects, one of the biggest things that front office personnel look at, besides skill and potential, is whether or not the prospect is a "winner." Winners can come in a variety of forms; someone who makes his teammates better or is a leader are great examples. But what sets them apart is that they know what it takes to win games. Scoring, rebounding, and all of those areas are great, but there are often little moments within a game that end up being the difference between a win and a loss. Over the last 4 seasons, Missouri won 107 games and made it to 4 straight NCAA Tournaments, including an appearance in the Elite Eight in 2009. The member of this year's Missouri senior class will go down as some of the most decorated in Tigers' history, led by guard Marcus Denmon. Denmon, a 2-time First Team All-Big 12 player, was also named as a 2nd-team Consensus All-American this past season. While the season didn't end in the fashion he would have hoped, Denmon has turned his attention to the next step in his career. A great defender and knockdown shooter, Denmon has the ability to help a NBA team in many ways, and the amount of NBA workouts he has received shows that teams know this as well. I had the chance to talk to Denmon recently as he was preparing to work out for the San Antonio Spurs. Here, Denmon discusses his game, what he can bring to the NBA, and more: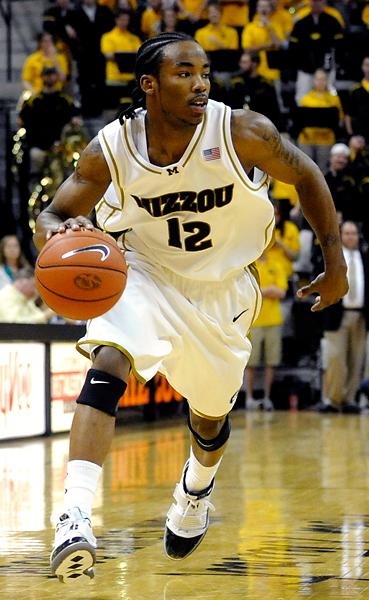 Marcus on how his game developed at Missouri:
"I think the biggest way my game developed was in my ability to make my teammates better and improving my work ethic. Coach (Matt) Zimmerman, who was part of the first staff, really helped me in building good habits. Things like showing up to the gym early and leaving late, by building those habits, it allowed me to be a better player on the floor."
Marcus on handling the coaching change before his senior year:
"This was our last year; we (the seniors) wanted it to be a special year for us. I knew I had to take a big role as a leader. I was a 2-time team captain, and I knew what it took to win games. After Coach Haith came in, I wanted to make sure the team kept its winning attitude."
Marcus on his strengths as a player:
"I think my biggest strength is my defense. I have the ability to guard on and off the ball, and either guard position. I take pride in my defense and look to shut down whoever I am guarding. I also have the ability to knock down shots consistently. This is something that should translate well to the NBA game because the spacing should allow me to get some good looks. "
Marcus on what parts of his game he still wants to improve:
"I may need to run the point in the NBA, so I need to show I can lead a team as the point guard. I have been working on polishing those skills and still working on other parts of my game."
Marcus on what role he can fill for a team immediately:
"The things I mentioned already that can translate well to the NBA. Playing tough defense and knocking down shots. I can come in and be a player who can defend well night in and night out. Also, I can space the floor with my shooting ability. Being able to space the floor well is something you need to be able to do at any level."
Marcus on going through the Pre-Draft process:
"No matter what people say about where I may be projected or predicted to be picked, I am confident in my abilities. I go out there and continue to work hard. You can't downplay anything you do. Everything is for keeps out there, so I make sure when I workout for teams, I leave everything I have out on the floor."
Marcus on having a successful college career in his home state:
"I was very proud of being the hometown kid. When you accomplish big things in front of your family, friends and supporters, the satisfaction feels good."
Marcus on what he wants teams and fans to know about him:
"I bring a lot to the table. Every game and every practice, I leave everything on the floor, always. I know what it takes to be a winner, and by doing those things constantly, it trickles off on the rest of the team."
I want to thank Marcus for his time and I wish him the best of luck as he looks to fulfill his dream of getting to the NBA. Being a leader is never the easiest thing to do, but Marcus took on, and flourished, in the role. While his teammates all played significant roles, Marcus was the player the team looked to in big situations, and the ability to come up big in those situations is just as important to NBA teams as filling up a stat sheet. Whatever team picks Marcus on Draft Night is going to look very smart for doing so, and he should be able to help them win very quickly.
Check back this week for more great interviews and scouting reports as we head towards the 2012 NBA Draft. Follow me on Twitter – @NBADraftBlog – for updates, leave your comments below, or feel free to email me at [email protected]