One year removed from being NBA Champions, the Dallas Mavericks were swept in the first round by Oklahoma City. Dirk Nowitzki is another year older, and Jason Kidd is almost 40 and a free agent. Many of the surrounding cast, including Vince Carter and Shawn Marion, are on the back end of their career, and other key players, such as Jason Terry and Delonte West are also free agents. While owner Mark Cuban is not afraid to spend money to add talent, this is still a team in serious need of a youth infusion. Let's look at some of the possible draft scenarios facing Dallas: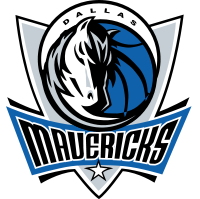 2011-2012 Record – 36-30 (3rd in Southwest Division, Western Conference)
Head Coach – Rick Carlisle

2-year Draft History
2011 – Jordan Hamilton (1st Round – 26th – Traded to Denver as part of a 3-team deal with Portland for Rudy Fernandez), Tanguy Ngombo (2nd Round – 57th – Traded to Portland as part of 3-team deal)
2010 – Dominique Jones (1st Round – 25th – Received rights from Memphis in exchange for cash considerations)

Returning Players- Dirk Nowitzki (PF), Shawn Marion (SF), Brendan Haywood (C), Vince Carter (SG), Rodrique Beaubois (PG), Dominique Jones (SG), Kelenna Azubuike (SG), Brandan Wright (PF)

Team Needs- Youth and depth at all positions, Perimeter shooters, Post offense/defense, Possibly replace Jason Kidd

Position Needs –PG, SG, SF, C

Picks – #17 (1st Round, Pick 17)
#55 (2nd Round, Pick 25 – from Los Angeles Lakers)
NBA Draft Blog Analysis
The backcourt has some youth in Roddy Beaubois and Dominique Jones, but I don't see either of them as long term solutions. At #17, the Mavericks can look to address the need for depth at most positions. A likely candidate could be looking for a scorer on the wings, and there are a few candidates whose draft value includes the Mavericks slot. Terrence Ross could give the Mavericks some desperately needed long-range shooting, and he would also give them a long, athletic defender on the perimeter. Offensively, he isn't much more than a shooter right now, but there is potential to add the ability to attack the basket. Moe Harkless is also young and very athletic, but still raw on both ends of the floor. Harkless isn't a very good shooter, but he can attack the basket and can add a lot on the offensive boards. Quincy Miller is similar to Harkless, but without the edge to his game. If this is the direction Dallas would like to go, Ross may be their best option.
They could also look to go big at #17. Power forwards such as Terrence Jones, Perry Jones III, or Arnett Moultrie may be available here and all 3 could bring something different to the Mavericks. Terrence Jones would give the Mavericks some needed help on the boards and also give them a good scoring threat around the rim. Jones III has the highest potential in the group, but still needs to be more aggressive and add to his skill set. Moultrie would give the Mavericks rebounding help on both ends of the floor, but isn't very skilled and prefers to work on the perimeter. I think Perry Jones may be the best choice in this spot, with the combination of his potential, the presence of veteran leaders and a veteran coach should help him start to fulfill his massive potential.
At #55, the Mavericks can look to grab someone in this deep class who has fallen unexpectedly, but it is just as likely they look to do the International "draft and stash" if there is someone who really interests them.
No Guest Analysis
Leave your comments below, email me at [email protected], and follow me on Twitter – @NBADraftBlog