While it was great to see the 76ers make a short run in last year's playoffs, the team could look very different next season. Elton Brand's name has been attached to amnesty rumors, Lou Williams could be looking to test his value in free agency, and the bench has many names which the Sixers need to make some decisions soon on. With the 15th pick in the draft (along with 2 mid-late 2nd round picks), Philadelphia could look to start the process of replacing familiar names such as Brand and Williams. Let's look at some of the 76er's options: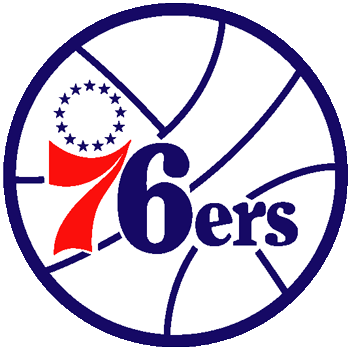 2011-2012 Record – 35-31 (3rd in Atlantic Division, Eastern Conference)
Head Coach – Doug Collins

2-year Draft History
2011 – Nikola Vucevic (1st Round – 16th), Lavoy Allen (2nd Round – 50th)
2010 – Evan Turner (1st Round – 2nd)

Returning Players- Elton Brand (PF – Early Termination Option), Andre Iguodala (SG/SF), Thaddeus Young (SF), Louis Williams (PG/SG – Early Termination Option), Evan Turner (SG/SF), Jrue Holiday (PG), Nikola Vucevic (C), Sam Young (SF – Qualifying Offer), Jodie Meeks (SG – Qualifying Offer), Lavoy Allen (PF – Qualifying Offer), Xavier Silas (SG – Qualifying Offer)

Team Needs- Post players (Scoring, Rebounding, Defense), Backcourt depth, Wing scorers who attack basket

Position Needs –PG, SF, PF, C

Picks – #15 (1st Round, Pick 15)
#45 (2nd Round, Pick 45)
#54 (2nd Round, Pick 54)

NBA Draft Blog Analysis
With Elton Brand's declining play over the years, and the end of his time on Philadelphia coming to a close in the near future, the Sixers will certainly be in the market for a physical big man who can score and defend around the basket. The option may be available to re-sign Spencer Hawes and Lavoy Allen, and Nikola Vucevic is still on the roster, but none are as complete a player as Philadelphia needs. Finding the right fit at #15 will be important, but the Sixers can also use a little luck in hoping some good fits slide to them.
The possibility is there for either Meyers Leonard or Tyler Zeller to possibly drop to #15, though, there is as good a chance that neither of them will be available. Leonard is athletic and still developing, but it will be a few seasons before he is at a level that a playoff team needs on a regular basis. Zeller is more polished on both ends, but will probably not improve much over the player he is now, which isn't necessarily a bad thing in his case. He is a very good rebounder, and understands how to help on the weak-side defensively. It is doubtful that both players are available at #15, so if one of them is, Philly would do well to take them. Terrence Jones is another name that has been thrown around as an option for the 76ers. While there is no denying Jones' ability, especially scoring around the basket, he is historically inconsistent with his effort and playing to his strengths, and I don't see him being a good fit with Coach Collins. Arnett Moultrie should be available here, with good reason. While he is long and athletic, his skill level leaves a lot to be desired, and while his draft range may include the 15th pick, I think the 76ers could do better. Perry Jones may also be available here, and I think Collins and the Philly coaching staff may be the type of coaches he needs to fulfill his potential. While it is tough to speculate about Jared Sullinger's back, I have a hard time believing it is bad enough to have him drop this far. If he does, I would definitely take the risk to add his skill level immediately.
This isn't the only area of need for Philadelphia, but I think it is one they can take care of best at #15. Looking for a wing that can get to the basket would likely mean reaching for a player, so I wouldn't recommend it. Having the middle pick of the 2nd round (#45) will give them the chance to address one of these areas though. If they want to look for a point guard to back up Holiday, a player such as Scott Machado should be available, but again, I don't know if his style of play is a great fit. They could also look to add another big, even if they take one at #15. It is tough to speculate who may be available, but JaMychal Green could easily be there, as well as someone like Mike Scott, or Bernard James.

Guest Analysis – Derek Bodner (Liberty Ballers/SB Nation Philly)
Despite their playoff run that brought them to within 1 game of the Eastern Conference Finals, the Sixers could potentially face wide-scale changes during the offseason. Everyone from team president Rod Thorn down appears to be in flux, making it difficult to fully assess who they could be targeting. Rumors have Andre Iguodala on the trade block, Elton Brand as a possible amnesty victim, along with the free agency of Spencer Hawes, Louis Williams, Jodie Meeks and Lavoy Allen, the Sixers have needs across the board.
Based off of last year's roster, the biggest positional need was in the front court, as the Sixers turned to second round pick (and current free agent himself) Lavoy Allen to deal with Kevin Garnett in the playoffs. The Sixers lack much in the way of post scoring, defensive rebounding, and weak side help defense, a need that becomes even more pronounced should any or all of Hawes, Brand, and Allen leave. Add in the fact that coach Doug Collins has been bemoaning the lack of an athletic big man since the team passed on Derrick Favors for Evan Turner two years back and the likelihood of the Sixers aiming for a big man seems a slam dunk.
Meyers Leonard and Arnett Moultrie are possibilities because of this, even if neither fit the need to a T. Moultrie's improvement this year defending the pick and roll gives some hope that if he's able to add some much needed bulk he could fit their needs down the line, even if he's not a shot blocking threat. The wild card could be Jared Sullinger, and how much the reported back problems will cause him to slide. Terrence Jones and Royce White, while talented, may not be best utilized because of the plethora of ball handlers on the perimeter the Sixers currently have.
That being said, with the uncertainty of Louis Williams and Andre Iguodala's future, the need for a wing player is there as well. The Sixers were last in the league in free throws per field goal attempt, setting a near historic level of futility in that regard. Getting somebody who can consistently create in the half court would be a big win at this spot in the draft as well. Austin Rivers would certainly provide a skill set the Sixers lack, but whether or not he could find a spot to start defensively would be a potential pitfall, although potentially being in the market for a 6th man could assuage this concern a bit. The Sixers could also use a knock-down set shooter, especially with Jodie Meeks' impending free agency. Meeks had been starting a good chunk of the season, mainly because his skill set was so sorely needed. Terrence Ross could be an improvement in this role.
The final wild card is the Sixers ability to move up. With Andre Iguodala reportedly available for trade, the Sixers could put together an intriguing package, and the team met with Andre Drummond for an interview at the combine. With Collins' interest in obtaining a young, athletic big man, that could be something to watch out for on draft night.
Leave your comments below, email me at [email protected], and follow me on Twitter – @NBADraftBlog