Last season's trade of former NBA #1 pick, Andrew Bogut, has set in full motion what seems to be a re-shaping of the team around Brandon Jennings. Monta Ellis gave him a dynamic backcourt partner, and there is a nice group of young talent with some potential. Obviously, the loss of Bogut left a hole at the center position, though without him there, the options available to the Bucks are substantial in shaping the direction of the team's style of play and personnel. The player the Bucks take at #12 could give us a clue to see what their direction will be. Let's look at some of the Bucks' options: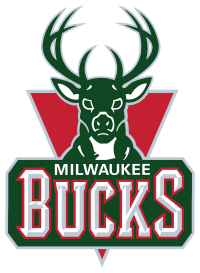 2011-2012 Record – 31-35 (3rd in Central Division, Eastern Conference)
Head Coach – Scott Skiles
2-year Draft History
2011 – Jimmer Fredette (1st Round – 10th – Traded to Sacramento as part of a 3-team deal with Charlotte for Beno Udrih, Stephen Jackson, Shaun Livingston and the draft rights to 19th pick), Jon Leuer (2nd Round – 40th)
2010 – Larry Sanders (1st Round – 15th), Darington Hobson (2nd Round – 37th), Jerome Jordan (2nd round – 44th – Traded to New York Knicks for cash considerations), Tiny Gallon (2nd round – 47th)

Returning Players- Monta Ellis (SG), Beno Udrih (PG), Drew Gooden (PF), Luc Mbah a Moute (SF), Mike Dunleavy (SG), Shaun Livingston (PG – Team Option), Ekpe Udoh (PF), Brandon Jennings (PG), Larry Sanders (PF), Tobias Harris (SF), Jon Brockman (PF), Jon Leuer (SF – Team Option)

Team Needs- Post players (Scoring, Rebounding, Defense), Perimeter shooting, Perimeter defenders,

Position Needs –SG, PF, C

Picks – #12 (1st Round, Pick 12)
#42 (2nd Round, Pick 12)
NBA Draft Blog Analysis
The trade last season of Andrew Bogut, which netted Monta Ellis among others, has left the middle a big area of need for the Bucks. At #12, they should have their choice of a few players who would satisfy this, if they choose to address it. Tyler Zeller is a skilled big man on both ends of the floor. He is capable of working in the post or hitting 15-18 foot jumpers, letting him play in the high post at times or in pick-and-pop situations. While his defense isn't as polished as his offense, he knows how to position himself and use his body to negate any disadvantage. A strong rebounder on both ends, what differentiates Zeller from most big men is his ability to run the floor and finish in transition, both of which should mesh well with a team that features Brandon Jennings and Ellis in the backcourt. The other option for a center here is Meyers Leonard. Leonard, who left after his sophomore year, is still developing his play on both ends of the court, but did show a lot of progress in between years in college. He is athletic, but also has the ability to power his way to the basket. There were serious questions about his attitude on the court in college, so hopefully, he has matured in that aspect as well. The differences between the players will make the difference if the choice is between these two. Zeller is mature and ready to play right away, but he may be close to maxed out in terms of his game development. Leonard is just starting to really develop as a player, but he may not be ready for a significant role for a few seasons, and whether his development continues as it was will be a big question mark. In my view, Zeller would be the better choice and would be available to step in immediately and play a big role.
If neither of these players is available, or if the Bucks are looking to add the best player available, they can go in many directions at #12. If they want to add a steady point guard option behind Jennings, Kendall Marshall may be available. While they could use a consistent perimeter shooter, Jeremy Lamb could likely be gone by #12. Perry Jones III could be available, and while the risk taking him is well documented, the possible reward could be a huge lift for the Bucks. Jones would give the frontcourt a level of athleticism which it could use, and even at this stage of his development, he is a very good player.
At #42, the Bucks could look to add another big body, whether they took one at #12 or not. Players such as Kyle O'Quinn or Bernard James could both give them a physical player who can shore up the defense around the basket. Again, the Bucks may look to take the best player available here, which could fill any number of areas. No matter who they get here though, with the depth of this draft, they should have a player who can fill a role almost immediately, if needed.
Guest Analysis – Frank Madden (Brew Hoop)
Coming off two consecutive ninth places finishes, the Bucks remain firmly entrenched in no-man's land. Too talented to have a realistic shot at a top three pick but lacking the star-power needed to legitimately contend, the Bucks enter the summer looking to somehow balance Herb Kohl's annual playoff mandate without mortgaging the team's future. And after dealing one-time franchise cornerstone Andrew Bogut at the deadline, John Hammond and company haven't tried to conceal their number one priority: getting bigger. While Scott Skiles' club had surprisingly little trouble scoring points in 11/12, they struggled to compete with bigger teams down low and have spoken publicly of wanting to add size both up front and in the back court.
With that in mind, the Bucks have been looking long and hard at big men Meyers Leonard and Tyler Zeller, with some thought that they could also try to trade up for Andre Drummond. Aside from the center position, the Bucks would also like to add a bigger guard to complement the smallish duo of Brandon Jennings and Monta Ellis, with Jeremy Lamb, Terrence Ross and Austin Rivers (OK, maybe not that big) all potential options. However, Rivers and Ross now appear unlikely to work out for the Bucks, though draft wild card Perry Jones III is expected to get a look next week.
Whichever direction the Bucks take, my main hope is that they not let position dictate their eventual draft decisions. The draft's weakness at the PG spot is fairly convenient given the Bucks already have Brandon Jennings, but I'd hate to think that they'd go with one of the centers just because it's a positional hole at the moment. The Bucks could use a big-time talent at virtually any position, so whether the best player is big or small, just go with it. While I have my doubts about whether Drummond will ever live up to the potential that his physical talent suggests, I also wouldn't be opposed to cashing in some of the Bucks' existing assets in an effort to move up into the top six and take whoever falls to them out of the Robinson/Beal/Kidd-Gilchrist/Drummond/Barnes group. And while Ellis and Jennings coexisted fairly well last spring, I'd have no qualms with shopping Ellis for another pick or as part of a deal to move up in the draft. Though undeniably talented, Ellis isn't an ideal complement to Jennings and could be gone a year from now if he opts out of the final year of his current deal.
Leave your comments below, email me at [email protected], and follow me on Twitter – @NBADraftBlog