The re-shaping of the Detroit franchise is almost in full swing. Remnants of the past have either been sent away, like Richard Hamilton, or should be on their way out shortly. Greg Monroe was a great start for the youth infusion, and others, such as Jonas Jerebko and Brandon Knight will have the opportunity to show that they belong. With a pick in the Top 10 and 2 others before the middle of the 2nd round, there is a chance to add pieces that will fit well around Monroe, and possibly Knight. Let's look at some of the Pistons' options: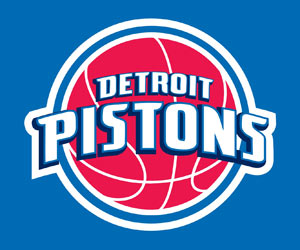 2011-2012 Record – 25-41 (4th in Central Division, Eastern Conference)
Head Coach – Lawrence Frank
2-year Draft History
2011 – Brandon Knight (1st Round – 8th), Kyle Singler (2nd Round – 33rd), Vernon Macklin (2nd Round – 52nd)
2010 – Greg Monroe (1st Round – 7th), Terrico White (2nd Round – 36th)

Returning Players- Ben Gordon (SG), Rodney Stuckey (PG), Charlie Villanueva (PF), Tayshaun Prince (SF), Jason Maxiell (PF – Player Option), Jonas Jerebko (SF), Will Bynum (PG), Greg Monroe (PF/C), Brandon Knight (PG), Austin Daye (SF – Team Option)

Possible Key Additions – Kyle Singler (SF)

Team Needs- Perimeter shooter/slasher, Post defender, Rebounding, Bench depth

Position Needs –SG, PF, C

Picks – #9 (1st Round, Pick 9)
#39 (2nd Round, Pick 9)
#44 (2nd Round, Pick 14 – from Houston)

NBA Draft Blog Analysis
Unfortunately for Detroit, they are in a tough position right now. The infusion of young talent, such as Greg Monroe and Brandon Knight, is still being slowed by the remnants of players past their prime, or just weren't that good to begin with. Monroe had a fantastic 2nd season, and Knight did show some flashes, though I'm not convinced he is their point guard of the future. With the 9th pick in the draft, the Pistons aren't going to get a team-changing player, but they should be able to start to fill in some serious deficiencies as they look toward the future. The biggest priority is more of a classic post defender/rebounder to pair with Greg Monroe in the frontcourt, and fortunately this draft has a good amount whose value fall in the #9 range. John Henson has great length and understands how to defend the post, despite not having a huge frame. A good shot-blocker and rebounder, who has also improved on the offensive end and knows how to run the floor, Henson would be a great compliment to more skilled Monroe. Henson's UNC teammate Tyler Zeller would also be a good fit. More skilled offensively than Henson as well as having the body to battle physically with bigger post players would definitely free Monroe up to play in the high post or around the lane. Other players who could fit this need, such as Arnett Moultrie, would be a huge reach at #9. Meyers Leonard would give some great size and a developing skill set, but I don't think his understanding of the game is near the level the Pistons need to put on the court immediately.
With two mid-2nd round picks at #'s 39 and 44, the Pistons have the opportunity to add another physical frontcourt player as well as looking for a scoring punch off the bench. A player such as Drew Gordon, Kyle O'Quinn, or Bernard James would give the Pistons some good physical options who can defend and hit the boards off the bench. All 3 are limited on the offensive end, but in spot minutes, it shouldn't matter. If they are looking to add some wing scorers with one of these picks, they can look at players such as Jared Cunningham or Orlando Johnson, who can both score in a variety of ways. A player they should give a close look to is Kim English, who can give them a solid perimeter shooter, great understanding of the game, and a very good perimeter defender.
No Guest Commentary
Leave your comments below, email me at [email protected], and follow me on Twitter – @NBADraftBlog