You have to hand it to Raptors' fans. Years of front office blunders have not dampened their loyalty to the team, but it may not last much longer for this regime. The current team, for the most part, is a collection of cast-offs and draft picks waiting to fulfill their potential. Even former #1 pick Andrea Bargnani is just a good player, nothing special, and certainly not a player you can build a team around. There is hope that last year's lottery pick, Jonas Valanciunas, arrives in the NBA and shows some semblance of being worth a Top 5 pick, but I am still skeptical. However, 3 picks in this deep draft can bring some talent to Toronto, whether they use the picks or use them as part of a trade package. Let's look at some of the Raptors' options: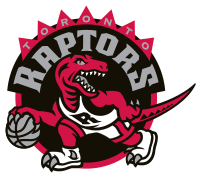 2011-2012 Record – 23-43 (4th in Atlantic Division, Eastern Conference)
Head Coach – Dwayne Casey
2-year Draft History
2011 – Jonas Valanciunas (1st Round – 5th)
2010 – Ed Davis (1st Round – 13th), Solomon Alabi (2nd Round – 50th- Acquired from Miami for 2013 conditional 2nd round pick and cash)

Returning Players- Jose Calderon (PG), Andrea Bargnani (PF/C), Amir Johnson (PF), Linas Kleiza (SF), Jerryd Bayless (PG – Qualifying Offer), DeMar DeRozan (SG), Ed Davis (PF), James Johnson (PF), Gary Forbes (SF), Solomon Alabi (C – Team Option)

Possible Key Additions – Jonas Valanciunas (C)

Team Needs- Backup/Future point guard, Perimeter shooting, Wing scoring, Depth at all positions, Post scoring

Position Needs – PG, SG, SF, PF, C

Picks – #8 (1st Round, Pick 8)
#37 (2nd Round, Pick 7)
#56 (2nd Round, Pick 26 – from Indiana)

NBA Draft Blog Analysis
While #8 in this draft is not ideal, the Raptors do have options if they choose to keep the pick. Obviously, if Valanciunas is going to come to the NBA next season, it does shift priorities a bit. While Jose Calderon isn't a bad point guard, the Raptors are not going to take a leap back to playoff contention with him as the point guard. With 2 point guards whose draft value falls around this spot possibly available, Damian Lillard and Kendall Marshall, the Raptors could go a long way to making this an area of strength for the future. Lillard will give some immediate scoring pop from the position, and his ability to shoot or get into the lane should open up the floor for Bargnani and DeRozan, and to draw defenders from Valanciunas. Either would be a good fit, though similar to Anthony Davis, I think if the Raptors want to maximize Valanciunas' development, Marshall would be the better fit. The only other direction I think the Raptors should really consider here would be a wing scorer to pair with DeRozan. Harrison Barnes would be ideal here, but I don't think he gets to #8, but the next best option should be available – Austin Rivers. Rivers has the ability to attack the basket off the dribble, and can knock down open shots. He isn't a very good perimeter defender, so the Raptors' bigs will need to compensate a bit, but his potential to bolster the offense may be worth it. Also, Rivers has a great feel for the game, and a few years down the road could be a very good NBA point guard. Jeremy Lamb would also be a good option here. He has the ability to hit from the perimeter and is constantly improving his ability to create his own shot. He still needs to work on getting to the basket more effectively and is inconsistent on the defensive end, but he still has a lot of room to grow as a player.
Depending on what they do at #8, the Raptors can fill another area of need, or add depth, with a quality player at #37. If they want to add another wing scorer, they could have a choice among players such as Doron Lamb, Jared Cunningham, or Orlando Johnson. There is one player who is not often mentioned in this spot, but I think would be a good fit here, and that is Kim English. A very good perimeter shooter and defender, English also has a great understanding of the game, and he makes the players around him better. He has the size to play the 2 or the 3, and can defend either of them also. They can also look at adding some toughness to their frontline with a player such as Drew Gordon, Bernard James, or Kyle O'Quinn. All 3 would give them a player who could make up for the toughness that Ed Davis, Bargnani and Valanciunas lack.
I would be surprised if the Raptors use the #56 pick, and are likely, in my mind, to trade it or stash an International player.

Guest Analysis – James Borbath (Dino Nation Blog)
About a month before the NBA Draft Lottery I had a conversation with Jack Armstrong who works on Raptors broadcasts and some folks may know him from his occasional work on NCAA games in the U.S. When Jack suggested if the Raptors lost the lottery they could and maybe should consider trading the pick it caused quite a reaction with Raptor fans who heard the interview. This is in fact what became the Raptors reality in the draft lottery they didn't win. So, they remained at 8 after losing a coin flip to the Warriors. Bryan Colangelo after the draft lottery would address the media on a conference call. Short of saying 8th pick is for sale it seemed pretty clear his intentions. He has enough youth, and as he put it he wants the Raptors to go to "The next level." Which according to him was not likely to be found at the 8th pick in the draft. The Raptors already have a number of young players on the roster and in their rotation. What they want now is some proven NBA talent. They can afford to do this because they are getting their 5th pick from last year in Jonas Valanciunas coming to join their roster.
Rumors of deals with Memphis for Rudy Gay and hope of a deal with Philly for Andrea Iguodala (who the Raptors could have drafted if Rob Babcock was not incompetent) dominate the talk more than names they could select at 8, 37 or 56. Colangelo has ended his self imposed exile from the wheeling and dealing trade arena and it seems he has some chips to play with in this draft. He even admits that it would be highly unlikely to see the Raptors walk away with 3 players out of this draft on the roster next season. If Colangelo cannot make a deal the Raptors need is pretty glaringly obvious with apologies to James Johnson mainly because he knows M.M.A and Karate and could kill me. Still the Raptors lack really anything at the wing positions especially the small forward. Johnson or a combo 3/4 in Linas Kleiza is not exciting anyone. So the best wing on the board is the obvious choice. If that guy is not there the Raptors would look point guard and likely move down to get one and try and save a few bucks. Selecting a point guard at 8 for some, myself being one of them seems a bit of a reach. The Raptors are in love with their pick at 37 though and only way they move that one I think will be to move up in the draft perhaps packaged with 56 that they acquired from the Pacers in the Barbosa deal at the deadline. Raptors one way or the other will be a story on draft night but it may very well have nothing to do with anyone in this draft class and more about someone on an existing NBA roster.

Leave your comments below, email me at [email protected], and follow me on Twitter – @NBADraftBlog