It has been a difficult few seasons for the Portland Trail Blazers. Brandon Roy retired, Greg Oden had more surgery and eventually had to be let go, and LaMarcus Aldridge recently underwent hip surgery. Inconsistent play led to a poor season, and players taken in recent drafts have yet to pan out. However, with 4 selections in a very deep draft, including 2 lottery picks, the Trail Blazers could potential speed up any rebuilding they need to do. New General Manager Neil Olshey will have a chance to make his mark on the franchise in just a few weeks. Let's look at what scenarios he, and the Trail Blazers, may be looking at: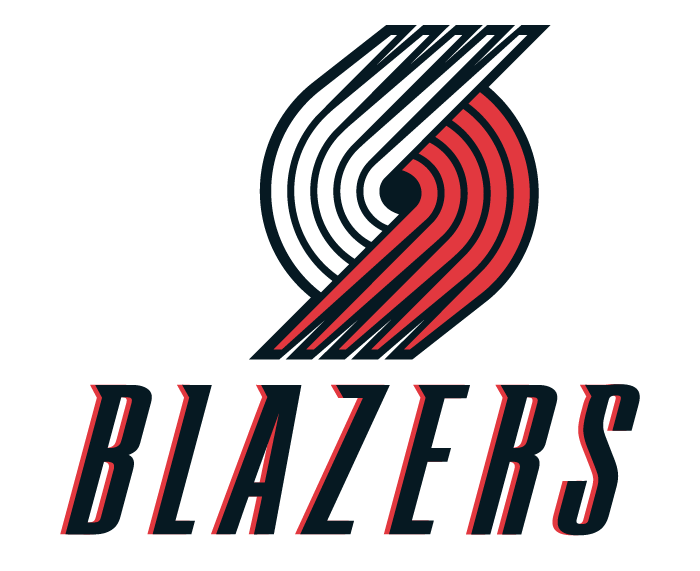 2011-2012 Record – 28-38 (4th in Northwest Division, Western Conference)
Head Coach – Kaleb Canales (Interim)

2-year Draft History
2011 – Nolan Smith (1st Round – 21st), Jon Diebler (2nd Round – 51st), Tanguy Ngombo (2nd Round – 57th – draft rights acquired with Raymond Felton as part of 3-team trade with Denver and Dallas for Andre Miller and future 2nd round pick)
2010 – Luke Babbitt (1st Round – 16th – acquired with Ryan Gomes from Minnesota for Martell Webster), Elliot Williams (1st Round – 22nd), Armon Johnson (2nd Round – 34th)

Returning Players- LaMarcus Aldridge (PF), Wesley Matthews (SG), Jamal Crawford (G – Player Option), Nicolas Batum (SF – Qualifying Offer), Luke Babbitt (SF), Elliot Williams (PG), Nolan Smith (G), JJ Hickson (PF – Qualifying Offer)

Team Needs- Frontcourt depth/scoring, Distributor, Defense, Perimeter shooting, Re-sign Batum

Position Needs – PG, SG, SF, PF, C

Picks – #6 (1st Round, Pick 6 – from Brooklyn)
#11 (1st Round, Pick 11)
#40 (2nd Round, Pick 10 – from Minnesota)
#41 (2nd Round, Pick 11)

NBA Draft Blog Analysis
The Blazers are coming off a disappointing season, but with 4 selections in the first 41 picks, including 2 lottery picks, there are many options available to help get the team back on the winning track. Because there are multiple ways to combine these picks in trade scenarios, this will focus solely as if there were to keep picks.
This is LaMarcus Aldridge's team now, but he is coming off of hip surgery. Marcus Camby is gone, and Greg Oden's career never really started. The Blazers need an interior presence who can score and defend around the basket. While Thomas Robinson will be off the board by #6, and Andre Drummond may be off the board, or possibly not a great fit if available, there are still some good options here. Jared Sullinger is highly skilled, can score in a variety of ways, rebounds well, and is an underrated defender, though not a defend the rim type. John Henson is athletic, is a very good shot-blocker and rebounder, but his offense, though greatly improved, is still a work in progress. For me, the choice here needs to be Sullinger, if available. He will make an impact immediately on both ends of the court for the Blazers, and should help relieve any pressure if Aldridge is not 100%. The other direction the Blazers may go at #6 is for a point guard, though I think both Damian Lillard and Kendall Marshall would be a tiny stretch this early.
#11 is where the Blazers could look to find a point guard and could have either Marshall or Lillard available to them. Either player would be a good fit, though I think Lillard's scoring ability would make him the favorite for this spot. If neither point guard is available, the Blazers may look to add a wing scorer or shooter. Austin Rivers would be a good fit here, giving the Blazers a guard who can shoot or score off the dribble. Also, I have a feeling that within a few years, Rivers will be a point guard in the league. Another option could be Dion Waiters, though I don't think he gives the flexibility that Rivers would (Meaning, I don't buy him as a future point guard at all.)
While the 40th and 41st picks could be used as part of a trade package, if they were to keep the picks, the Blazers could add some much needed depth. They could add a big man/defensive presence such as Kyle O'Quinn, Bernard James, or Drew Gordon. They can also look to add a perimeter shooting option such as Kevin Murphy. While he doesn't fit a particular need, Jae Crowder would provide the team with a versatile defensive presence as well as a player who finds ways to score points and make plays in both half-court offense and in transition. Another good option could be Hollis Thompson who can provide consistent shooting from the perimeter, but also has the ability to attack the basket and play solid perimeter defense.
No Guest Analysis
Leave your comments below, email me at [email protected], and follow me on Twitter – @NBADraftBlog