The Sacramento Kings had one of the best draft stories of last season when 60th pick Isaiah Thomas took over the team in mid-February and played like a lottery pick. Unfortunately, the Kings' lottery selection didn't fare as well, though did show some glimmers of hope. 2 seasons ago, the Kings took a risk on the volatile DeMarcus Cousins, and that pick has started to pay off as well. With the 5th and 36th picks, the Kings can now start to look and fill in the gaps which will allow them to compete throughout the season. Let's take a look at some of their options: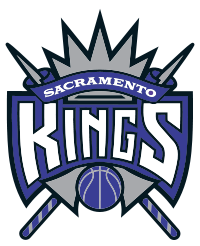 2011-2012 Record – 22-44 (5th in Pacific Division, Western Conference)
Head Coach – Keith Smart

2-year Draft History
2011 – Bismack Biyombo (1st Round – 7th – Traded to Charlotte in 3-Team Trade with Milwaukee for John Salmons and draft rights to 10th pick Jimmer Fredette), Tyler Honeycutt (2nd Round – 35th), Isaiah Thomas (2nd Round – 60th)
2010 – DeMarcus Cousins (1st Round – 5th), Hassan Whiteside (2nd Round – 33rd)

Returning Players- John Salmons (SF), Marcus Thornton (SG), Francisco Garcia (SG), Chuck Hayes (PF), Tyreke Evans (PG), DeMarcus Cousins (C), Jason Thompson (PF – Qualifying Offer), Travis Outlaw (SF), Jimmer Fredette (SG), Donte Greene (SF – Qualifying Offer), Tyler Honeycutt (SG – Team Option), Hassan Whiteside (C – Team Option), Isaiah Thomas (PG)

Team Needs- Frontcourt depth/scoring, Perimeter shooting, Defense, Wing scorers

Position Needs – SG, SF, PF

Picks – #5 (1st Round, Pick 5)
#36 (2nd Round, Pick 6)

NBA Draft Blog Analysis
With the emergence of Isaiah Thomas and the continued improvement of DeMarcus Cousins, added to other young quality players like Tyreke Evans and Marcus Thornton, the Kings have a solid nucleus in which to build their team. Looking at their list of needs, the ideal pick at the #5 spot would be Thomas Robinson, an athletic forward who can defend around the basket, score either in a set offense or in transition, and gives the team an added level of toughness the team seems to lack. However, with the likelihood that Robinson will be off the board by #5, I think the next best option for the Kings should be Jared Sullinger. Sullinger will provide an immediate upgrade offensively and defensively at the 4 spot, while bringing in a work ethic and commitment to winning that Sacramento could gladly use. Also, he will be able to take off some of the pressure on Cousins to allow him to develop. Andre Drummond is another option here, though I don't think the Kings have the personnel that will help him develop, given the stage he is currently at. While he can help on defense immediately, I am not sure where he would fit in on the offense right now.
At #36, the Kings will also have the opportunity to fill some other areas of need with players who can step in and play immediately. Kevin Murphy could give the Kings a shooting threat on the perimeter while also having the ability to attack the basket. Orlando Johnson is a very good all-around player from the perimeter who can also provide a lift on the defensive end. Jared Cunningham isn't a great shooter yet, but he can attack the basket and would be a threat in transition, while also eventually being able to help run the offense if needed. If they still want to add some frontcourt defense and depth, they could look at a big man like Festus Ezeli who would add some good interior defense and rebounding, or even possibly Kyle O'Quinn, who is an athletic big man who can rebound and block shots, and would be able to run the court and finish in a faster paced game.

Guest Analysis: Nate Hughart (Evil Cowtown Inc.)
The Kings biggest needs are interior defense, defensive rebounding, an athletic finisher at the rim and perimeter shooting. Of the four, the most pressing are the interior defense, defensive rebounding, and the lack of athleticism for a team with so many dynamic players is startling. While the Kings are not a great 3pt shooting team, the team did have Marcus Thornton, Jimmer Fredette and Isaiah Thomas shoot 34% or better from the 3 pt line. Additionally John Salmons and Francisco Garcia shot their worse percentages of their careers and a rebound for them is not out of the question. Which comes back to the need for an athletic, defensive big who can play hard and use his athleticism to make a difference.
The Kings most likely preference not named Anthony Davis has to be Thomas Robinson. Robinson is a mature, active, and skilled player who fits every one of the Kings greatest needs minus shot blocking. While Andre Drummond is a perfect fit from a defensive standpoint (and perhaps not as terrible a fit as many would expect offensively given the Kings roster as is), his youth and perceived lack of maturity becomes less ideal from the Kings standpoint despite Drummond's clear talent. Other players that could be in the mix are Harrison Barnes (due to his shooting and hoops IQ mainly), John Henson (similar to Drummond only with more perceived maturity), and Jared Sullinger could even possibly get a look for the Kings. As reported by others already, the Kings could look to move the pick too for some much needed veteran help. In short, the Kings are a hot stinking mess that could go in a number of directions with this draft that depends on trades available and the picks made by teams in front of them.
Leave your comments below, email me at [email protected], and follow me on Twitter – @NBADraftBlog