Draft fans and pundits everywhere always love the story of the small school guy who gets his dream and is chosen in the NBA Draft. However, Damian Lillard, out of Weber State, is not your typical small school player. Lillard was under-recruited coming out of high school, so Weber State ended up being his destination. It didn't take long for Lillard to make an impact, and by the middle of his sophomore year, he was on the NBA's radar, and high school recruiting "experts" were trying to figure out what went wrong. A natural scorer, Lillard showed that he could do much more – distribute, rebound, play tough defense, and make people talk about Weber State again. Bouncing back from an injury last year, Lillard picked up right where he left off and he became a must-see player for basketball fans all over the country. Proving all he could in college, Lillard decided to bypass his senior season and enter the NBA Draft. I had the opportunity to talk to Lillard, while he is in his hometown of Oakland preparing for NBA workouts, about his game, leaving school and more: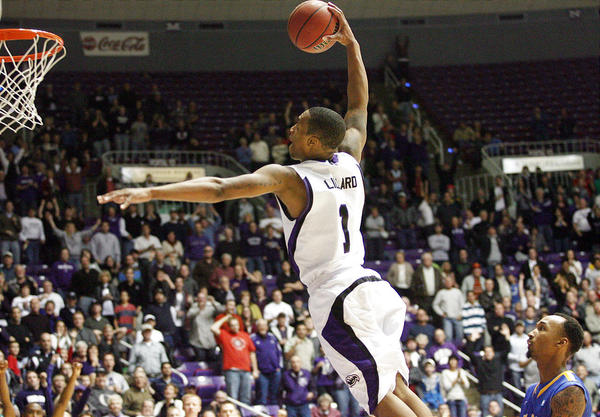 Damian on his decision to enter the NBA Draft:
"The decision was pretty simple to me, not that I didn't think a lot about it, but in the end I knew. I had been in Utah for 4 years, was comfortable there and had a great relationship with everyone at Weber State, and leaving meant pursuing a new life with no clue what was really in front of me. In the end though, it was the right time for me. I had worked hard for this, worked to get results and I don't think my draft stock will ever get higher."
Damian on his view of pre-Draft talk:
"I don't pay much attention to things like mock drafts or other media talk. What matters to me is what the NBA organizations think about my game. They told me everything I needed to know about what I did well and what I needed to improve."

Damian on his strengths as a player:
"My strengths definitely include my ability to score, being able to be consistent with my shot. I think what's as important is my feel for the game. I have the mindset to be a great player. If I get tired or things aren't going great, I push through and never quit."
Damian on what parts of his game he still wants to improve:
"I want to keep being great with the strong parts of my game. To play in the NBA, I will need to work on things like a pull-up jumper and floater to go against bigger guys in the lane. I want to improve my reads, being able to see court well. Defensively, I want to work on staying low and in front of my guy."
Damian on how last year's injury affected his game:
"When I got hurt, I really had never been injured like that before. But not being able to play, it gave me time to find ways I could get better once I was back. The thing is, people who doubted me before, were doubting me even more once I got hurt, so I was determined to come back better than I was. I spent time with my coaches; I watched film, lifted weights, swimming, determined to come back strong. In the end, the injury ended up making me a better player."
Damian on his role at the next level:
"I can come in and be a great teammate, and work my way into the team's plans and system. I will be there to support the team, work hard and become a valuable member on and off the court. I'm going to compete in practice and when they need me I will be there. I can be a knockdown shooter, get other players involved, and be a high energy guy."

Damian on the development of his mindset:
"I wasn't recruited much out of high school and it definitely gave me a chip on my shoulder. There were guys who were considered better than me who didn't improve in college, and I was going to make sure that wasn't me. It made me who I am now. I am going to keep getting better and making strides wherever I go. "
Damian on what he wants teams and fans to know about him:
"I am a team-first guy. If there is anything the team needs, I am going to do it and do it well. You can hang your hat on the fact that I will always be in the gym working hard and getting better. I know I can play at the top level and I will compete with the best players out there."
I want to thank Damian for his time and I wish him the best of luck as he looks to fulfill his dream of getting to the NBA. I also want to thank Goodwin Sports Management for setting up this interview. If you have had the chance to watch Damian, you know right away that his numbers and recognition had nothing to do with playing in a small conference. The Big East or the Big Sky, Damian was going to be a future NBA point guard, it was just a matter of how he got there. So before you question how the guy from Weber State went so high in the NBA Draft, make sure to get your hands on some of his game. I promise, you won't question it again.
Check back in the coming weeks for more great interviews and scouting reports as we head towards the 2012 NBA Draft. Follow me on Twitter – @NBADraftBlog – for updates, leave your comments below, or feel free to email me at [email protected]
Photo Credit: Brian Nicholson/Deseret News