As has been the case in recent years, the ACC is once again a very top-heavy league, with 2 dominant teams (North Carolina and Duke), 6 teams all around .500 and 4 teams struggling. The good news is that a slew of new coaches are starting to rejuvenate a lot of the programs which had settled at average.
Overview
Player of the Year: Harrison Barnes, North Carolina
Freshman of the Year: Austin Rivers, Duke
Defensive Player of the Year: John Henson, North Carolina
Predicted finish
North Carolina

Duke

Virginia Tech

Virginia

Florida State

Maryland

North Carolina State

Miami

Clemson

Boston College

Georgia Tech

Wake Forest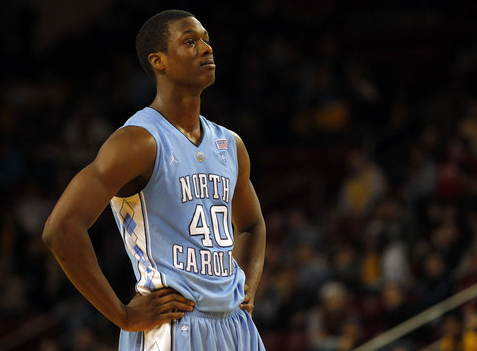 Boston College
The Good: With 11 newcomers (9 freshmen and 2 transfers), Coach Steve Donahue will have the opportunity to build the program the way he wants. Guards Gabriel Moton and Danny Rubin gained some valuable experience in their freshmen seasons last year, and Rubin showed the ability to hit from long-range. Freshman Ryan Anderson is a skilled big-man who will be asked to step-in immediately and be a big contributor. Freshman center KC Caudill has great size and good scoring ability around the lane and will give the Eagles a big body to defend against some very strong frontcourts in the ACC.
The Not-So-Good: It's never easy to lose your 5 top scorers, and it's worse when one of them was 1st round NBA pick Reggie Jackson. With 11 new players, rest assured that there will be growing pains. Leading rebounders Joe Trapani and Corey Raji are also gone, so the young big men will need to play physical from the get-go.
The Question Mark: Can transfer Deirunas Visockas stay healthy enough to give the Eagles a strong outside shooter? Visockas, who only played 31 games at Lafayette in 4 years due to injuries, has the ability to stretch the defense and with the young big men getting adjusted to college ball, any help they can get from the perimeter will make it easier.
What Will March Bring?: I wouldn't expect much this season, and the post-season may be a stretch, but as the new players start to gel as a team, there is enough talent to avoid the bottom of the ACC, and plenty to have people thinking about the future.
Clemson
The Good: Coach Brad Brownell is another who will need to make do without some of his top players from last year's NCAA Tournament team. Unlike, BC though, there is still some left over talent from that squad, starting with point guard Andre Young and forwards Milton Jennings and Devin Booker. Young is lightning quick and a fantastic defender. He has improved as a shooter, but his greatest strength is still breaking down defenses. Jennings is long and athletic, and does a great job wreaking havoc on the offensive boards. Booker brings some toughness to the frontline and showed a lot of improvement as an offensive player last year. Tanner Smith brings leadership and smart play when he is on the floor. 2 athletic freshmen forwards – Bernard Sullivan and KJ McDaniels will contribute solid minutes right away and should provide some much needed scoring.
The Not-So-Good: The loss of Demontez Stitt and Jerai Grant hurts not only from a scoring perspective, but from a leadership one as well. A real low-post presence also is needed to compete in the ACC this year. Booker does a good job, but it undersized, and 7'2 Catilin Baciu has yet to make an impact in 3 seasons. Perimeter shooting is also something that the Tigers need to address this season.
The Question Mark: Can Andre Young step up as both a distributor and a scorer this season? The loss of Stitt and Grant took along almost 27 points a game between them, and while the freshmen class has some potential scorers, Young will be counted on to lead the team early in the season.
What Will March Bring?: While Clemson will be competitive, I don't think this group has another NCAA tournament bid in them this season. Enough talent to see the NIT, and possibly get to 16-18 wins if the freshmen mature quickly.
Duke
The Good: This is Duke, so you know there is plenty of talent. The backcourt alone may be the best group of guards in the country. It starts with returning guards Andre Dawkins, Seth Curry, and Tyler Thornton. Add to that the stellar freshmen Austin Rivers and Quinn Cook, and you have a complete backcourt. All five are capable of running the offense, but each brings their own individual talents to the team. Curry is the best shooter on the team and will always draw attention on the perimeter. Dawkins and Thornton are both athletic and do a good job getting into the defense. Rivers is a fantastic playmaker, who just needs to learn a little patience. Cook is the best pure point guard on the team, and once he is fully healthy, will be a great distributor and defender. 2 other freshmen, Alex Murphy and Michael Gbinije, are both athletic wings who can provide some scoring off the bench.
The Not-So-Good: While Duke has 4 players listed over 6'10, the group as a whole is very underwhelming. Mason Plumlee has a great deal of promise as a rebounder and defender, but can be an offensive liability. Same can be said of his brother Miles Plumlee, though he isn't as good a defender. Marshall Plumlee is a better offensive player than his brothers, but needs to bulk up to compete in the ACC. Ryan Kelly is too soft to play on the interior, so he settles for shooting perimeter jumpers. With some very talented frontcourts on their schedule, this group can be a liability.
The Question Mark: Can Coach K control Austin Rivers? No one doubts either Krzyzewski's coaching ability or Rivers' talent. But, if the Asia trip was any indication, Rivers is still a long way from being a typical Duke "team" player.
What Will March Bring?: There is more than enough talent for this team to win 30 games and make another Final Four appearance for Coach K. But the underwhelming frontcourt will probably prevent them from beating out North Carolina for the ACC title, and depending on what kind of Tournament draw they get, an opponent with a talented frontcourt can really do damage.
Florida State
The Good: Even with the loss of defensive stalwarts Chris Singleton and Derwin Kitchen, the Seminoles will still be a very good defensive team, especially with a trio of strong, experienced frontcourt players in Jon Kreft, Bernard James, and Xavier Gibson. James has the potential to be the breakout star of the group with his ability to rebound and block shots. Coach Leonard Hamilton also has a trio of perimeter shooters who can help stretch the defense in Deividas Dulkys, Michael Snaer, and Ian Miller. Two heralded freshmen will also give the team a boost on the offensive end in Antwan Space and Terry Whisnant. Graduate student transfer from Arkansas, Jeff Peterson, will give the Seminoles a reliable ballhandler who can control the offense.
The Not-So-Good: As good as they are defensively, the Seminoles can have some serious scoring droughts. It's entirely possible that other than Snaer, their two best scorers may be the freshmen Space and Whisnant. The lack of reliable low-post scoring plagued them last season, and I wouldn't be surprised if it was the same this season. Also, in order for them to win, they really need to dominate the pace of the game. If it gets up-tempo, then chances are they are going to fall behind quick.
The Question Mark: As I stated above – where will the scoring come from? Snaer definitely has the potential to score quick and in bunches, but needs to be more consistent. James has great athleticism, but hasn't proven himself as a scorer. Gibson is skilled as on offensive player, but needs to assert himself more.
What Will March Bring?: This could be a close call for the Seminoles when it comes to the NCAA Tournament this season. The defense will be there, but I don't see it carrying them all season long. Offense will need to come from somewhere. I'm guessing about 18 wins and one of the last teams in the Tournament.
Georgia Tech
The Good: New Head Coach Brian Gregory will have his hands full after Iman Shumpert declared early for the NBA Draft and Brian Oliver transferred to Seton Hall. Glen Rice, Jr. will be the go-to guy this year for the Yellow Jackets. A versatile player who can score, rebound and distribute the ball, Rice is just a consistent jumper away from being a top ACC player. Joining Rice in the backcourt will Mfon Udofia, a solid point guard who is capable of running the offense and is an above-average defender. While not much of a scorer, he does a good job getting the ball to his teammates. Center Daniel Miller showed some flashes on both ends of the floor in his sophomore year. He has great size and will need to hold down the lane for this undersized Georgia Tech squad. Freshman forward Julian Royal is a skilled scorer around the basket, with the ability to hit the mid-range jumper.
The Not-So-Good: Perimeter shooting is a problem for the Yellow Jackets with sophomore guard Jason Morris being the only viable deep threat. The frontcourt will also need to be more aggressive on defense, especially rebounding. Last year, the 2 leading rebounders were both guards. There isn't a lot of depth on the bench, so the primary rotation players will need to be effective and do what they can to stay on the court.
The Question Mark: After Rice, who is going to score for Tech? Udofia is the 2nd leading returning scorer at less than 7 points a game, but is not really a good shooter. Morris has good size at the shooting guard position, and with more shot attempts could become a decent 2nd option. There is a good chance that the freshman Royal becomes one of the teams top scorers this season.
What Will March Bring?: This is a young team getting adjusted to a new coach, so I wouldn't expect Year 1 to go very smoothly for Gregory. Last season's 13 wins would be good for this group, so my best guess is between 10 and 13 wins this season, but reason to be hopeful in the future.
Maryland
The Good: New coach Mark Turgeon has already made waves on the recruiting trail for next season, but this season he is going to need to make do with a roster missing NBA Draft pick Jordan Williams, along with 3 more of the team's top 5 scorers from last season. The good news is that the 2nd leading scorer, sophomore Terrell Stoglin is back and should improve on a very good first season. A quick point guard with a developing shooting touch, Stoglin will do a very good job running the Maryland offense. He will be joined in the backcourt by a trio of shooting guards who are all capable of scoring in bunches and playing tough defense. Sean Mosley is more of a slasher than shooter, but when he gets into a defense, he does a great job opening up space for others. Pe'Shon Howard is capable of playing either guard position and started to show his scoring ability in the 2nd half of last season. Freshman Nick Faust can be a star in this conference with great size and the ability to score in a variety of ways based on the mismatches he creates.
The Not-So-Good: The frontcourt leaves a lot to be desired, especially after Williams left school to go pro and Haukur Palsson decided to play pro ball in Europe. James Padgett is tough, but under-sized, and needs to be more consistent to stay on the floor. Berend Weijs and Ashton Pankey are inexperienced and need to get tougher to play in the ACC. Without solid frontcourt play, the guards may find it tough to get the openings they need to create shots.
The Question Mark: Alex Len. The Terps added the 7'1 Ukranian recently, but not many are sure what kind of impact he will have. He is a skilled big man, but he lacks strength and is probably a year away from being a contributor to the team. If he adjusts quickly, it may mean a few more wins.
What Will March Bring?: I wouldn't expect too much this year from Maryland. While the backcourt looks very good, the frontcourt will most likely have a very rough season. Probably a middle of the pack conference finish, 17-19 wins and a borderline NCAA team.
Miami
The Good: New coach Jim Larranaga has an experienced backcourt duo to help him implement his new offense. Malcolm Grant and Durand Scott are both excellent ballhandlers, passers and long-range shooters. With the frontcourt woes (discussed below), Both Grant and Scott will need to find a way to keep the offense moving without a real interior threat. Freshman Bishop Daniels will be an exciting player for the Hurricanes, with the ability to get to the rim and finish in spectacular fashion and the ability to stretch the defense with his shooting. There is good size on the wings with Garrious Adams and Rion Brown, though the team will need them to become more consistent on both ends of the floor.
The Not-So-Good: With Reggie Johnson out until January rehabbing from a knee injury, the Canes were hoping Julian Gamble could help fill the void, but he tore his ACL and is out for the season. Johnson, who has had conditioning issues before, can hopefully come back in good enough shape to get near his double-double averages. 6'10 Florida transfer Kenny Kadji is now eligible, but he doesn't have the game experience of Gamble. Overall, there is not a lot of experience on the bench, so the young players will need to step up and contribute.
The Question Mark: Will there be carryover from the football scandal that has enveloped the Hurricane football program. Already, the scandal has implicated former coach Frank Haith, as well as senior DeQuan Jones. While they are only allegations at this point, will it become a distraction come basketball season, and if so, how does Larranaga control it.
What Will March Bring?: If Johnson comes back healthy in January, there is a possibility that Miami can get near .500 in ACC play. That might not be enough to get them a Tournament bid this year, especially with some tough non-conference games in December. Most likely this is a 16-18 win team, if Johnson comes back in condition to play. If not, more likely in the 12-14 win range.
North Carolina
The Good: You can start almost anywhere with the good on this team. Point guard Kendall Marshall led the team to a second-half resurgence last season after Larry Drew II abruptly left the team. Marshall does a great job getting his teammates the ball in the best position for them to score, can get into the lane and draw defenders, and is dangerous in the open court. No one benefitted more from Marshall's play than Harrison Barnes. With Marshall drawing defenders and seeing the floor well, Barnes got the types of looks he wasn't getting with Drew. While Barnes is an excellent shooter, look for him to attack the basket more this season. The frontcourt duo of Tyler Zeller and John Henson have improved on both ends of the floor, though Zeller is the more polished offensive player, and Henson is the type of defensive player who can change an opponent's offensive game plan. Dexter Strickland and Reggie Bullock provide good depth at the guard position, though they need to become more consistent shooters. Freshmen James McAdoo and PJ Hairston will contribute plenty skill-wise on both ends of the floor, and McAdoo may find himself in the starting lineup on plenty of occasions.
The Not-So-Good: For a very good scoring team, it is surprising how mediocre they are as a team from the free-throw line. The loss of Leslie McDonald for the season to an ACL injury will hurt from a depth and experience point of view, though not as much if Hairston comes through early on in his career. Low-post depth can also be an issue if Zeller or Henson get hurt or in foul trouble, but again, McAdoo can possibly help here.
The Question Mark: Will Barnes put together the kind of season everyone expected last season? Even after some very good games in the 2nd half of last season, people still seemed to be disappointed with Barnes' performance considering the hype surrounding him. It will be interesting to see how people react if he doesn't put up the numbers they expect from him.
What Will March Bring?: This is certainly a Final Four caliber team, and possibly a National Championship team as well. They will have to be considered one of the top 2 or 3 favorites, and barring any major injury problems or other issues, I expect them to win over 30 games and be at least in the Final Four.
North Carolina State
The Good: Though new coach Mark Gottfried has lost Tracy Smith to graduation and point guard Ryan Harrow to graduation, he does have some talent to work with in his first season, starting with sophomore CJ Leslie. Leslie, an explosive forward, is capable of a double-double on many nights, and should become the go-to scorer with Smith gone. Helping stretch the defense to give Leslie room is the Wolfpack's top shooter, Scott Wood. Wood has fantastic range and is a very good decision-maker with the ball. Guard Lorenzo Brown is very capable as both a distributor and scorer, though he needs to become a more consistent perimeter shooter. Freshman forward Tyler Harris, the younger brother of 1st round NBA pick Tobias, has the ability to make an impact right away with his skill level and versatile scoring.
The Not-So-Good: The frontcourt is undersized, though 7'1 Jordan Vandenberg could help if developed more on the offensive end. Richard Howell is strong, but at only 6'8, will have trouble with most big men. Same with 6'9 DeShawn Painter, who is athletic, but doesn't have great strength. Perimeter shooting can be an issue with Wood and Harris being the only reliable deep threats.
The Question Mark: How will Mark Gottfried do having been out of coaching for a few years? While no one denies that Gottfried knows the game, even a few years away can make him rusty, particularly dealing with a new group of players. If Gottfried can get the team to buy into him and his plan, State can surprise some teams.
What Will March Bring?: Even without Smith, I think they will improve on last year's 15 win season. Certainly not NCAA Tournament-level, but I think 18 wins is possible and a trip to the NIT.
Virginia
The Good: Coach Tony Bennett's 3rd season should continue the upward trend since he took over the program. Leading the way is powerhouse Mike Scott, who was granted a medical hardship after only playing 10 games last season. Before he was injured, he was averaging a double-double for the Cavaliers. Strong enough to battle with a lot of big men, even though he is 6'8, Scott is also a surprisingly good shooter, with a variety of low post moves and nice touch out to 15 feet. The backcourt is also in good hands with sophomores Joe Harris and KT Harrell and senior point guard Sammy Zeglinski. Harris showed great range on his jumper last season, leading the Cavs in 3-pointers made. With excellent size on the wing, he has little trouble getting good looks. Harrell does a great job attacking the rim and is very good at finding open spots to hit his mid-range jumper. Zeglinski is not spectacular, but he is efficient and has experience running the offense. Junior Jontel Evans is also very good at running the offense and is an excellent on-ball defender. Center Assane Sene is a very good shot blocker and his size give Scott more room to operate around the basket. Freshmen Malcolm Brogdon and Paul Jesperson will provide energy and scoring off the bench.
The Not-So-Good: This is not a very athletic team and they rely on discipline and control on both ends of the floor. If they can't control the pace of the game, then there is a chance they will fall behind very quickly and this isn't a team that scores points quick enough to make up big deficits. Defensively, they play tough, but again, the athleticism of other teams can be too much for this team.
The Question Mark: Will Mike Scott come back 100%? If he does, he can be one of the top players in the conference, with the ability to keep Virginia in games. If not, the team may be forced to do most of their scoring from the perimeter, which isn't always the best way to go.
What Will March Bring?: This will be Bennett's best team yet at UVA and with a lot of winnable non-conference games, if they can get to .500 in the ACC, I have a feeling they may find themselves in the NCAA Tournament. They can't afford to lose any of the games they should win though. Look at them to have 19-21 wins this season.
Virginia Tech
The Good: Though Coach Seth Greenberg has lost his go-to guy in Malcolm Delaney and reliable Jeff Allen, this is a Hokie team which will be a tough game for anyone come February and March. Point guard Erick Green is back and will be counted on to not only lead the team, but pick up some of the scoring lost from Delaney and Allen. He has good size and is quick to the basket and in the open court, he just needs to develop a better mid and long-range jumper to keep teams off-balance. Dorenzo Hudson is back after receiving a medical hardship last season, and he should find himself again as a key component for this Tech squad. Hudson is a physical player and uses his strength well to fight his way to the rim. He is also a very good perimeter defender. Senior Victor Davila is a skilled big man, but he needs to be more aggressive on both ends of the floor. The freshman class may be the best in Hokie history, led by forward Dorian Finney-Smith. Finney-Smith is very athletic and able to score in a variety of ways. CJ Barksdale is also an athletic scorer who has added plenty of muscle to help him compete right away with ACC power forwards. Guards Marquis Rankin and Robert Brown will be the Hokie's backcourt of the future, giving them good defense and plenty of scoring ability.
The Not-So-Good: The loss of Allen leaves this team very vulnerable on the boards, especially on the defensive end. Davila will need to step up and be more aggressive on the glass, or he may find himself sitting in place of Barksdale. Perimeter shooting can be an issue as well with the loss of the reliable Delaney. Finally, the lack of a true big man could hurt them, especially come ACC season.
The Question Mark: Who will step up as the go-to guy in Delaney's place. There are a few options, with Green and Hudson both options, but by the end of the year, it is possible that Finney-Smith will show everyone what the hype was about.
What Will March Bring?: Another season and most likely another case where the Hokies are one of the last teams out of the NCAA Tournament. They have added some quality non-conference games to their schedule, but they will need to make sure they win at least 9 ACC games, which will only happen if the heralded freshmen mature quickly. I guess they will win 19-21 games, and will get a Tournament bid this season.
Wake Forest
The Good: Unfortunately, there isn't much to put in this section, as Coach Jeff Bzdelik just can't seem to catch a break. Travis McKie is the star of this team, and may be on e of the best players in the ACC. Extremely athletic and versatile on both ends of the floor, McKie will be counted on to make this team competitive. Point guard CJ Harris is a natural leader, with great court vision and the ability to break down defenses. He should be joined in the backcourt by Tony Chennault. Chennault is another very good point guard, which should allow Harris more freedom to score. There is some good size on the interior with senior Ty Walker and sophomore Carson Desrosiers, both seven-footers with strong bodies. Freshmen Daniel Green and Chase Fischer will have the opportunity for quality minutes immediately.
The Not-So-Good: Off-the-court troubles have caused the Wake program to lose some quality players. The above mentioned Ty Walker will miss half the season due to an off-court incident, and Melvin Tabb and JT Terrell were both dismissed from the program following off-season arrests. This has depleted even more the talent that Coach Bzdelik has to work with. They will need to figure out a way to make sure McKie has the ball in his hands as much as possible, but with the lack of a real low-post threat, look for teams to play the perimeter tight.
The Question Mark: When will things start to turn around at Wake? There is some very good talent here, just not enough of it, and I don't see Bzdelik to be a guy who can rebuild a program. It may be a few more years of misery and a new coach who will finally right this ship.
What Will March Bring?: 14 wins may be the ceiling for this group, and 1 or 2 ACC wins is a definite possibility. March will bring a merciful end to the season.
That wraps up the 2011-2012 ACC Preview – make sure to check back next week for a look at the Big 10 this season. Leave your comments, email me at [email protected]and follow me on Twitter: @NBADraftBlog