Over the last few years, not many players have provided as many electrifying, athletic moments as Dayton's Chris Wright. As we head towards tomorrow's NBA Draft, Chris is a guy that many teams wanted to see for themselves and he had, by many reports, very good workouts. An injury to his hand during a workout for Golden Stateset him back a bit earlier this month, but by his account he is set and ready to go. I had the pleasure of speaking to Chris this week about his development as a player, his decision to withdraw from last year's draft, as well as where he sees his role at the NBA level. Enjoy Chris in his own words: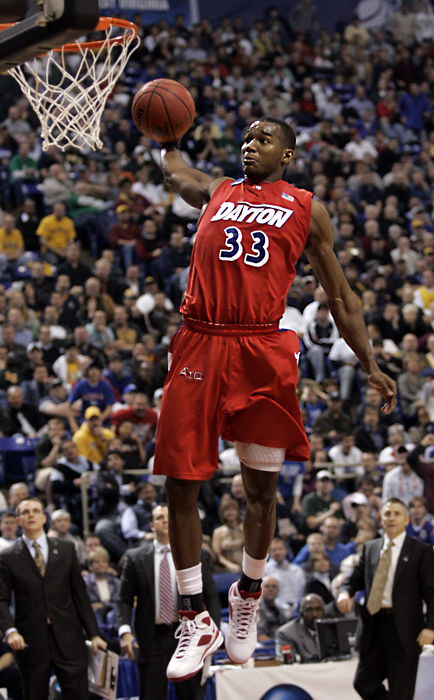 Chris on his decision to withdraw from the 2010 NBA Draft:
"I think I definitely made the right decision. I still had more I want to accomplish both in college and on the court. I didn't really feel ready last year, I feel ready now."
Chris on how he changed as a player between the 2010 and 2011 Drafts:
"I definitely skill-wise I improved, but it was learning to be more patient on the court that was biggest way I improved. I used to always try and force things to happen, I tried to slow it down this year. I worked on improving my handle and my jumpshot. I would watch myself on film and sometimes it was hard to watch. I spent a lot of time watching games this year, becoming a student of the game."
Chris on the strengths to his game:
"I am a very hard worker, always looking to get better. I've learned to guard multiple positions and I can run the floor well. I learned how to change the game in other ways instead of just trying to score."
Chris on what parts of his game he wants to improve:
"I want to continue to improve my skills in all areas – work on what I need to and never let up on what I do well. I definitely want to continue being patient when out on the court."
Chris on what he sees his potential NBA role to be:
"I can see myself coming in and being an energy guy and a stopper off the bench. I think I can fill multiple roles and positions. Most of the NBA is made up of role players and I just want to come in and work hard. "
Chris on what he wants teams and fans to know about him:
"I'm a hard worker; I don't want to be outworked by anyone. I think I have a Dennis Rodman-type mentality, I can go out there and do whatever a team needs me to do to win the game. It's not important to be a star, I want to be out there playing and contributing"
I want to thank Chris for his time and I wish him the best of luck as he looks to fulfill his dream of getting to the NBA. Thank you also to his Lance Young of Octagon Basketball for arranging this interview.