The Pacers have suddenly become desperate for a point guard. Will they find one in this year's draft class?
Returning Players- Danny Granger (SF); Troy Murphy (PF); Mike Dunleavy (SG); TJ Ford (PG – Player Option); Jeff Foster (C); Dahntay Jones (SF); Brandon Rush (SG); Tyler Hansbrough (PF); Roy Hibbert (C); AJ Price (PG); Josh McRoberts (PF – Team Option)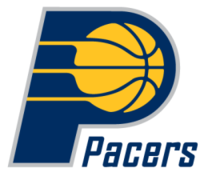 Team Payroll (11 Players) – $64,673,554
Estimated Salary Cap – $56,000,000
Team Needs- Upgrades at guard positions; more athleticism
Position Needs – PG, SG, PF, C
Picks – 1st Round (#10); 2nd Round (#40, #57)
Analysis- The Pacers are another team who have seen their good fortunes turn around the past few years. With a star in Danny Granger, an improving big man in Roy Hibbert, and a surrounding cast of quality role players, the Pacers should be a much better team. The largest problem for them is that may be the least athletic team in the league. They recently took another major hit when AJ Price hurt his knee and will be out for up to 6 months. While an upgrade at the point guard spot would have been nice going into the draft, it now may be a necessity. While Eric Bledsoe may be considered the 2nd best point guard in the class, I don't think he has shown enough to be a Top 10 pick. I wouldn't discount the Pacers trading down if they are targeting Bledsoe. If they stay at the #10 pick, they could look at a player such as Avery Bradley, while not a true point, is more than capable of handling the position; or they could look to upgrade the team's athleticism and consider a player such as Paul George, who can play as a big shooting guard and help stretch the court for the Pacers bigs.
In the second round, look for the Pacers to address their point guard problem with a player such as Armon Johnson, if he is available. Johnson is a steady influence and is capable of drawing the defense off his penetration. While not a major upgrade, Johnson's potential could see him leading the team in a year or so. Mikhail Torrance is another option at the point. A different type of player than Johnson, Torrance would give them great size at the point position and the opportunity to create some mismatches. I would be surprised if the Pacers were to keep the #57 pick, look for them to unload it. If they do keep it, look for them to take whoever the highest player left on their draft board, but with little room on the roster, whoever it is would be hard-pressed to make the roster.
That's it for our look at the Pacers. Check back tomorrow as we conclude the Eastern Conference with a look at the Chicago Bulls.