Perennial playoff team, the Detroit Pistons, found themselves on the outisde looking in this season. With Richard Hamilton and Tayshaun Prince getting older, what can the Pistons do to make one more run.
Returning Players- Richard Hamilton (SG); Tayshaun Prince (SF); Ben Gordon (SG); Charlie Villanueva (PF); Jason Maxiell (PF); Chris Wilcox (PF); Rodney Stuckey (PG/SG – Team Option); Austin Daye (SF); Jonas Jerebko (SF)
Team Payroll (9 Players) – $54,951,801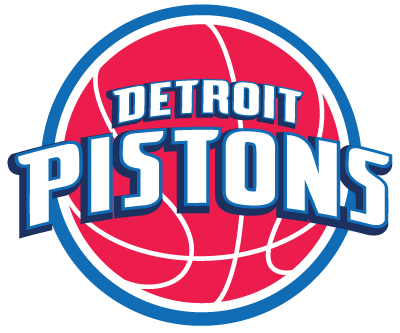 Estimated Salary Cap – $56,000,000
Team Needs- Consistent point guard play; Strength and scoring down low
Position Needs – PG, PF, C
Picks – 1st Round (#7); 2nd Round (#36)
Analysis- The signings last year of Ben Gordon and Charlie Villanueva were supposed to keep a Pistons team in transition above water; the Pistons now find themselves in the Lottery after a disappointing season where injuries and lack of team chemistry seemed to undermine them anytime they started to play well. While the Pistons have some promising young pieces in Austin Daye and Jonas Jerebko, the inconsistent play of Rodney Stuckey and the aging of Rip Hamilton and Tayshaun Prince, once again make this a team in transition. Even assuming that Gordon and Villanueva rebound to play well, the Pistons still have two major shortcomings – a true point guard and a low-post presence. With no point guard other than John Wall worthy of a Top 7 pick, the Pistons should try and address their low post problem with the #7 pick. The addition of Cole Aldrich at Center could help them right away with their low post scoring and their defensive presence, though its possible that Joe Dumars will want to look at a more athletic big man to allow his team to get out and run. They may look at Ed Davis, who is athletic enough to man the middle, but needs to add some bulk and get more physical. If Al-Farouq Aminu is still available, he may be too irresistable to pass up, giving the Pistons another Power/Small Forward, but one who is a much better all-around player than the current roster.
With their second round pick, the Pistons may have a shot at a better point guard option than Stuckey. The two most likely options are Sherron Collins and Armon Johnson. Both are good at controlling their teams; Johnson is a better scorer, while Collins is a better defender. Either would be an upgrade over Stuckey as a point guard. A potential sleeper pick would be Mikhail Torrance from Alabama, who would provide a big, athletic point guard, who shows flashes of spectacular but can be much more erratic. If the Pistons decide to stick with Stuckey, they may look to the frontcourt again and look at a player like Jarvis Varnado, giving them a raw athlete who can be an instant defensive presence.
If Dumars can nail these 2 picks, its not a stretch to to think that Detroit will be back in the playoffs next year.
Tomorrow, the Team Needs will look at the Milwaukee Bucks. Make sure to check it out and leave your comments below.