Lebron or no Lebron? After a disappointing end to the 2010 season, the Cavs have already addressed their coaching situation. Now they just need to figure out what to do with the rest of the team…..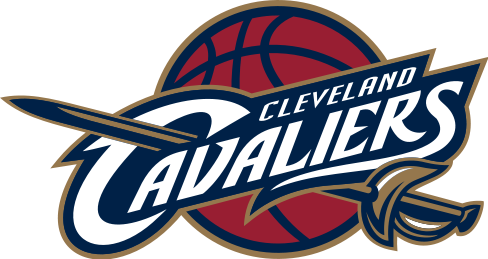 Returning Players- Antawn Jamison (PF); Maurice Williams (PG); Anderson Varejo (PF); Delonte West (SG); Daniel Gibson (PG); Jamario Moon (SF); Anthony Parker (SG); Sebastian Telfair (PG); JJ Hickson (PF); Jawad Williams (SF – Qualifying Offer)
Team Payroll (10 Players) – $69,152,524
Estimated Salary Cap – $56,000,000
Team Needs- Re-sign Lebron James; If no James, replace scoring, rebounding and passing; more consistent point guard play; big man in middle
Position Needs – PG, SG, SF, C
Picks – None
Analysis- Obviously, the Lebron James decision will be front and center in the Cavaliers thoughts this summer. However, the draft takes place a week before James can sign his new deal, so the Cavs need to make a decision whether to jump into the draft right now. Both Memphis and Minnesota have 3 first round picks and are prime targets for the Cavs to make a deal to get into the first round. For purposes of this analysis, I will assume that the Cavs acquire the Timberwolves 3rd fist round pick, the #23 pick (symbolism is intentional). I will look at the Cavs possibilities from two perspectives – do they use this pick expecting Lebron to come back, or not. Let's assume that Danny Ferry knows Lebron is coming back. What could the Cavs address at #23 to help his supporting cast. The 2 glaring needs are in the middle and more consistent point guard play. There are two possibilities here – if they want to go with a point guard, especially one who James will enjoy playing with, I believe that Eric Bledsoe will still be available. Bledsoe will provide a running mate for Lebron, someone who is a decent perimeter shooter and who knows how to play with a superstar. The other option is to go big, and you aren't going to get much bigger in this draft than Solomon Alabi. While Alabi is not polished offensively, he will provide a huge defensive presence in the middle which will take the pressure off the rest of the team, and allow them to press more on the perimeter. If they want to go with someone to provide more offense, they can look at Larry Sanders, who is still a solid defensive presence, and is much more athletic and a threat in the post.
If the Cavs are going to assume that Lebron will not be in their plans, and, because of cap issues, will not be able to lure another big name free agent, they will need to look at the draft for someone to make-up for Lebron's missing numbers. One intriguing possibility is Devin Ebanks, a small forward from West Virginia. Ebanks is a top-notch athlete who is very effective going to the basket. He also operates well in the half-court and transition. Another possibility, if still available, is James Anderson, a shooting guard with good size. He is able to score from the outside and in the post, is an average defender and plays a very high energy game. I have no doubts he can be a scorer in the NBA. A dark-horse possibility is Sylven Landersberg, another big guard out of Virginia. With just two years of college, Landesberg is a complete scorer, though he needs to improve his shot selection. His upside is big and could provide some instant offensive help to the Lebron-less Cavs.
Tomorrow, the Team Needs will look at the Detroit Pistons. Make sure to check it out and leave your comments below.