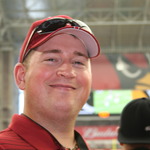 Learn more about us!
We were founded in July 2012 by NBA Columnist Michael Dunlap.
HoopsHabit is a website dedicated to all that is the NBA. We'll be providing a steady mix of news, opinion and humor all about the game of basketball.
This site is meant to be equal parts stats-driven, informative, opinionated and fun.
Follow us @HoopsHabit on Twitter and like us on Facebook at HoopsHabit.